Eamonn Holmes 'can't move for long' after suffering a fall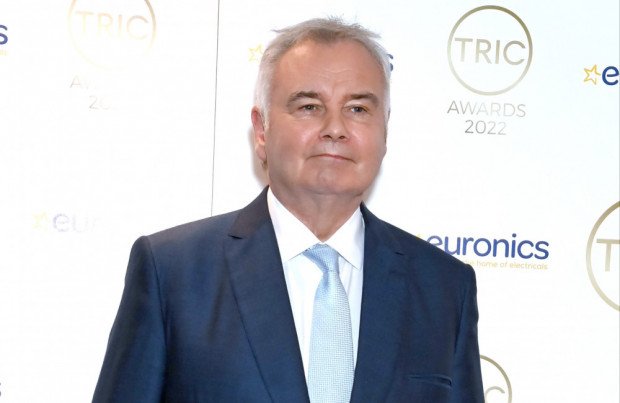 Eamonn Holmes often relies on a wheelchair to get about
Eamonn Holmes "can't move for long" after suffering a fall at home.
The ex 'This Morning' presenter – who had spinal surgery – admitted that "every day is a struggle" after taking a tumble that has left him relying on a wheel due to hindered mobility.
The 63-year-old broadcaster told the Express.co.uk: "Every day is a struggle. Normally I don't like doing nothing. Now? I can't move for long and walk. I can do 30 or 40 steps and then I need a chair. My broken shoulder has caused no end of problems.
"I spend two hours a day in the gym. I'm not trying to lose 2lbs a week. It's not about keeping fit. I am literally trying to regain the use of my legs and feet with different trainers and physios. It costs a fortune and I do understand I am lucky to be able to pay for it.
"My right foot won't do what I tell it to, so I am literally doing brain exercises to open the nerves between the brain and my foot. Walking can be retaught and that is what I'm working on for now."
Meanwhile, Eamonn – who is married to 'Loose Women' panelist Ruth Langsford – recently revealed he has been put in touch with a long-lost family member Down Under.
While hosting his GB News breakfast show, he said: "About a month ago I had to donate some DNA for a gene project, mine turned out to be very interesting.
"They tell me today that they are putting me in touch with a cousin I have in Australia which I didn't know about.
"And also, a picture of my great, great grandmother..."
His co-anchor Isabel Webster asked: "You have never seen a picture of her before? Amazing!
"Actually, the guy who looked into your DNA, without giving too much away, said in his entire career he had only ever come across one case like Eamonn's, which doesn't surprise me.
"When they say one in a million..."
Eamonn said the reunion will be "interesting".
He added: "He's an alien, he's superhuman, or something like that... but that will be interesting.
"Who I thought I was and where I thought I had come from is ... apparently it's all a bit of nonsense, so that's interesting."