John Cleese will launch Fawlty Towers reboot by killing off main character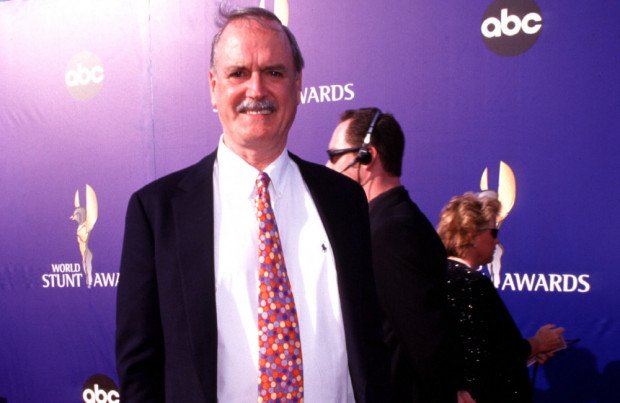 John Cleese has revealed the details of the 'Fawlty Towers' reboot's shocking storyline which involves killing off Sybil Fawlty
John Cleese will launch the 'Fawlty Towers' reboot with the death of Sybil Fawlty.
The 83-year-old actor, best known for playing Basil Fawlty in the 70s sitcom, is set to revive his much-loved comedy series from the halcyon days.
However, John has confirmed the shocking storyline involves killing off his onscreen wife, who was played by 90-year-old Prunella Scales.
He told The Sun: "The new one starts with Sybil's death and Basil's daughter getting a text message from her father saying, 'Sybil did.'
"She texts back, 'Sybil did what?'. Basil is about to deliver the eulogy and says what an absolutely wonderful woman Sybil was.
"And then the camera pans around and you see that behind his back he has his fingers crossed."
'Fawlty Towers' ran for 12 episodes across two seasons from 1975 to 1979 on BBC Two. The series followed the exploits and misadventures of the short-fused and arrogant hotelier and his wife.
John is reviving the series alongside his daughter Camila Cleese – who is set to write and star alongside her father.
He added: "Sybil dies and Basil goes to see his daughter because it was all part of a naughty affair that he once had with a guest at the hotel.
"My daughter will probably be a hotelier who's running this small hotel.
"It's going to be a sort of slightly posh boutique hotel in the Caribbean with a multicultural staff because that's the world of hotels.
"And there'll be no one in except Basil."
Cleese's ex-wife Connie Both – who co-wrote the iconic sitcom with her then-husband and played chambermaid Polly Sherman – was surprised at the revival announcement, revealing she wasn't consulted about the comeback.
She previously told The Times: "I would have appreciated learning about the project from John rather than reading about it in the papers."