Jonnie Irwin uses home gym amid cancer battle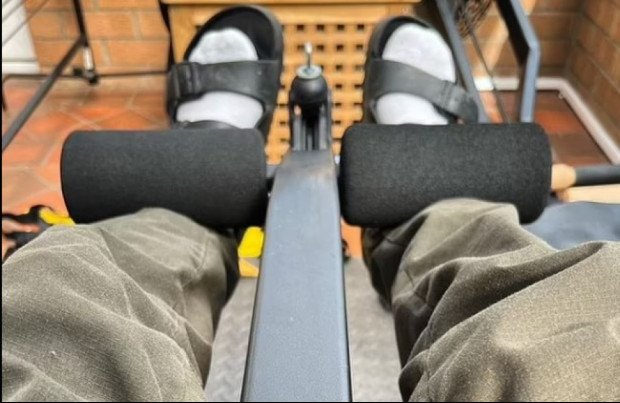 Jonnie Irwin has revealed via social media that he's doing his best to remain fit and healthy
Jonnie Irwin is doing home workouts amid his cancer battle.
The 49-year-old TV star has been diagnosed terminal lung cancer – but Jonnie has installed a home gym in a bid to stay as healthy as possible.
Alongside a photo of himself on a weights machine, Jonnie wrote on Instagram: "Mixed feelings about having a weights bench at home – on the plus side I've got no one asking me to move on or ushering me to get a move on.
"The downside I've done absolutely nothing but sit on my bum and search the net for the last half an hour. #wormhole #procrastination (sic)"
One of Jonnie's followers subsequently joked about what he was wearing for his workout.
The follower quipped: "At least nobody will question your socks and sandals combo!"
The 'A Place in the Sun' star then replied: "There is that! l've turned into comfy man!"
Jonnie was diagnosed with lung cancer in August 2020, and he was told that he terminally ill after filming an episode of 'A Place in the Sun' in Italy.
He previously said: "Within a week of flying back from filming, I was being given six months to live.
"I had to go home and tell my wife, who was looking after our babies, that she was on her own pretty much. That was devastating. All I could do was apologise to her. I felt so responsible."
Jonnie also revealed that he's keen to spend as much time as possible with his family.
The TV star – who has three sons with Jessica Holmes – said: "I owe that to Jess and our boys.
"Some people in my position have bucket lists, but I just want us to do as much as we can as a family.
"I don't know how long I have left, but I try to stay positive and my attitude is that I'm living with cancer, not dying from it."