Haunted Mansion director avoided remaking any of the original movie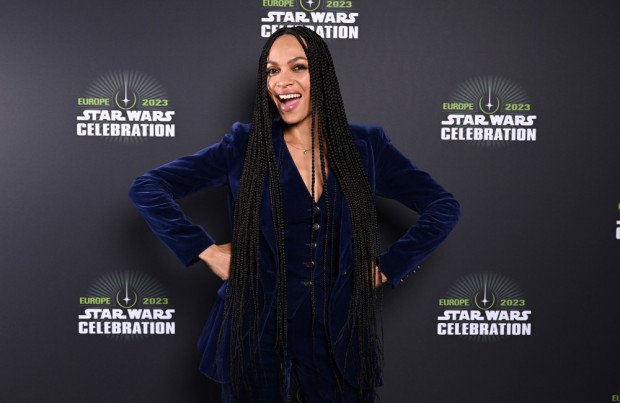 The 'Haunted Mansion' remake won't have any features of the original flick
'Haunted Mansion' director Justin Simien avoided remaking "any" of the original Eddie Murphy film.
The filmmaker admits he had "a bit of beef" with the original 2003 adaptation of the Disney ride of the same name, which he has put right with the upcoming live-action flick.
He told EW: "I had a little bit of beef with the first film, because the first thing you've got to give the kids is the candy of the mansion that they know and love.
"Not to dunk on the movie. It's a movie of its time, and it's also a movie that, frankly, a lot of people grew up with and love hardcore. In theatres, I was a little too old for it, but what I appreciated was [director] Rob Minkoff. He's a genius. And I appreciated the elevation that they were going for. They had this beautiful book of all the production design, and I spent a lot of time walking through what their intentions were. I think a lot of that was interesting, but I also didn't want to repeat any of it."
Meanwhile, every actor in the new movie was given a crystal ball to "tune into paranormal thinking."
Justin has done everything to ensure the psychics and paranormal experts come across as "authentic" as possible.
He previously told Empire magazine he gave them the fortune-telling sphere to "bring clarity, amplify energy … just tune into paranormal thinking, so it felt authentic on screen."
The starry cast includes Rosario Dawson, Jamie Lee Curtis, LaKeith Stanfield, Tiffany Haddish, Owen Wilson, and Danny DeVito.
Rosario plays a single mother who "brings in a team of paranormal specialists (LaKeith Stanfield, Owen Wilon, Tiffany Haddish) to contain the ghosts in her New Orleans home."
Jamie is portraying Madame Leota and Jared Leto is the Hatbox Ghost.