Kara Tointon to star in thriller The Hunted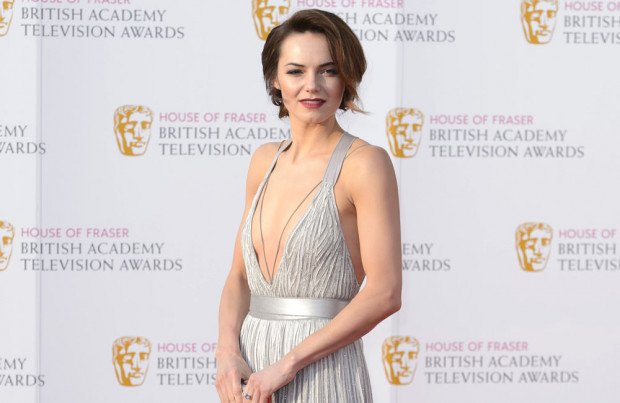 'Strictly Come Dancing' winner Kara Tointon will star in a new thriller, 'The Hunted', on Channel 5 alongside Charlie Hobson-Prior, Allen Leech, Sara Powell and Taj Atwal
Kara Tointon is to star in new thriller 'The Hunted'.
The 'Strictly Come Dancing' winner, 39, has been given the lead role in the new four-part Channel 5 series as Rachel, a single mother living on the bread line with her son Liam and working as a cleaner.
But her life will change when wealthy client Elliot offers to give her a better paying gig with fewer hours.
However, when Rachel investigates into his past, she uncovers a dark story.
The Story Films' production – which also stars Charlie Hobson-Prior, Allen Leech, Sara Powell and Taj Atwal – is set to begin filming soon in Ireland.
Bosses behind the show are "delighted" to be working with the production company that gave audiences 'Deceit' and 'The Thief, His Wife and the Canoe'.
Sebastian Cardwell, the UK deputy chief content at Paramount, said: "I'm delighted to be working on another project with the talented team at Story Films. Equipped with a compelling script and stellar cast, The Hunted (w/t) is another exciting addition to our ever-growing Drama slate."
Kara – who made her name as Dawn Swann on 'EastEnders' between 2005 and 2009 – recently admitted she couldn't see herself returning to Walford.
She told The Sun newspaper: "Every year I get asked about it. It's the thing I'm most known for, that I was most watched in, but I really enjoy doing lots of other things so I can't see it, no."
The ex 'Mr Selfridge' star – who has two sons, Frey, four, and Helly, two, with her husband Marius Jensen – admitted it is "a feat" how soaps are made.
Kara added: "You can't catch up because things are moving so fast. It's so lovely what they achieve, the serial dramas. To do the amount of work they do in a short period of time and just keep going is quite a feat.
"It's an amazing production line, but I think they could take it back to two times a week and have more time to… You wonder how things are going and how long those serial dramas will sustain."