Eamonn Holmes in 'a lot of pain all the time', says former colleague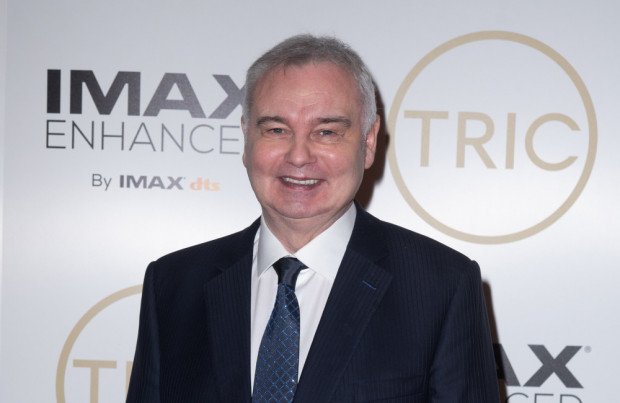 Former 'This Morning' presenter Eamonn Holmes is in "a lot of pain all the time", according to his ex-GB News colleague Saira Khan
Eamonn Holmes is in "a lot of pain all the time", according to his ex-GB News colleague.
The former 'This Morning' host – who has been open about his health issues on social media – has been called "incredible" by his pal Saira Khan, who admitted she has "learned" so much from the 63-year-old television personality.
While talking about Eamonn, the 53-year-old broadcaster told Express.co.uk: "You know, I think he's incredible because he's in a lot of pain all the time.
"He really doesn't moan about it, he just gets on with it and is amazingly professional and I learn and learned a lot from him."
Saira believes Eamonn – who is married to 'Loose Women' anchor Ruth Langsford, 63 – finds it tricky to "switch off" because of his "love" of work.
She said: "You know, you've got to get on and do the job, despite the fact he's in a lot of pain. I just hope he takes some time out to distress but I know with Eamonn and the same with a lot of people, that they can't stop something they have dedicated their whole life to.
"You don't see it as work, you just love doing it, so it's very difficult to switch off."
The ex 'GMTV' star recently confessed that "every day is a struggle" as he now heavily relies on a wheelchair during his recovery process from a fall, which occurred while he was recovering from back surgery.
Eamonn told the Daily Express newspaper: "Every day is a struggle. Normally I don't like doing nothing. Now? I can't move for long and walk. I can do 30 or 40 steps and then I need a chair. My broken shoulder has caused no end of problems.
"I spend two hours a day in the gym. I'm not trying to lose 2lbs a week. It's not about keeping fit. I am literally trying to regain the use of my legs and feet with different trainers and physios. It costs a fortune and I do understand I am lucky to be able to pay for it.
"My right foot won't do what I tell it to, so I am literally doing brain exercises to open the nerves between the brain and my foot. Walking can be retaught and that is what I'm working on for now."