X Factor star Wagner quits OnlyFans after 4 days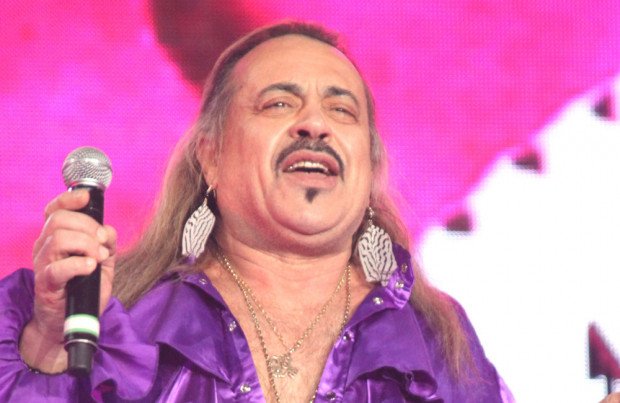 Former 'The X Factor' star Wagner has deleted OnlyFans after only four days, after people didn't understand his "intention" to not post saucy pictures
Former 'X Factor' star Wagner has deleted his OnlyFans after just four days.
The 67-year-old reality TV star – whose real name is Wagner Fiuza-Carrilho – has taken down his account on the content subscription service, which some use to share adult content, after less than a week.
Wagner had promised that those who signed up were "in for a treat", but has now insisted subscribers got his intentions "wrong".
He posted on Facebook: "I'm going to delete my OnlyFans page because a lot of people were getting me wrong, thinking I was going to show sexual content there.
"Thar was never my intention: I just wanted to motivate you to look after yourselves and have a fit body, and wanted to entertain you singing funny songs in a censorship free platform. Sorry…"
Wagner – who is one of the most memorable contestants on the 00s singing competition – recently admitted he thought the website was the "best way" to keep his worldwide following updated about his movements, for a monthly fee of $9.99.
Upon its launch, he told the Daily Star newspaper: "I have missed my fans so much, and these days, this seems like the best way to keep in touch with them.
"Where I live, the women are walking around with their boobs out, and the men walk around some beaches with their c**** out – so there's nothing to be bloody ashamed of. What is shameful is covering up the human body!
"All that political correctness doesn't apply there either – I can do what I want!
"And I'll be singing new versions of songs, with much more interesting lyrics. I've got a version of She Bangs that will be on there, but I'm not saying she 'bangs' in it – it is something else. You'll have to go there to hear it.
"I am going to be the human 'sex bomb' and my fans are in for a treat.
"You have all seen me on the 'X Factor' but now you can see my Sex Factor.
"Every morning I will post something new and my goal is to make your day every single day … you might even be lucky enough to see my bongos!
"I am still fit and my body is great. I am so excited to have an intimate relationship with all my fans."
Brazilian-born Wagner made it to the quarter-finals of 'The X Factor' in 2010.