Staged series 3 heading to BBC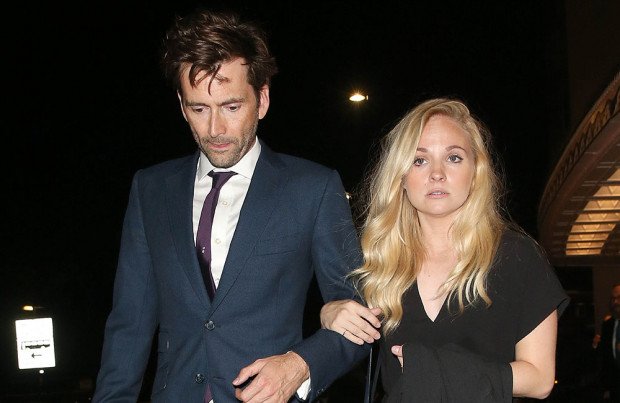 The third series of 'Staged', which sees David Tennant team up with his wife Georgia Tennant, is coming to BBC One
A third series of 'Staged' is coming to BBC One.
David Tennant teams up with his wife Georgia Tennant in the show, alongside Michael Sheen and Anna Lundberg.
In the series, director Simon tries his best to get Michael and David working again after the two characters fall out with one another.
However, that proves to be a tough task, as the pair get to grips with life after lockdown.
David and Georgia starred opposite each other in 2008 'Doctor Who' episode The Doctor's Daughter, in which the actress and producer, 38, played David's on-screen daughter Jenny, the cloned child of the 52-year-old star's titular Time Lord character.
They teamed up again in lockdown as she starred in and co-produced David and Michael's comedy series 'Staged, but the star was initially told she wasn't "convincing" enough to play David's on-screen partner.
She previously told Radio Times magazine: "Nobody seemed to want to let me do it. For one part I was told by a casting director that I wasn't a convincing partner for him. I was like, 'But we're married. With quite a few kids!' So, basically, every actor who could possibly play the part would have to be eliminated in order for me to be allowed to play his wife.
David joked: "And anyway, imagine having to tell my wife that she was being played by someone else."
Georgia really "enjoyed" being able to work with her husband, with whom she has her first-born son, 21-year-old actor Ty Tennant – who David adopted – and Olive, 12, Wilfred, 10, Doris, eight, and three-year-old Birdie
She said: "We enjoy it, and I feel like 'Staged' has proved it's possible. I'd like to go back to that casting director and say, 'See? I can play his wife!'"
David added: "I don't think this is something we would have imagined we'd have done. But then suddenly in March, 'Around the World in 80 Days' is closed down and I'm airlifted out of South Africa and nothing's happening, all bets are off. And then, well, the only thing we can do has to be from our house. And this idea presented itself."