Rachel McAdams 'doesn't think' she'll appear in the Mean Girls movie musical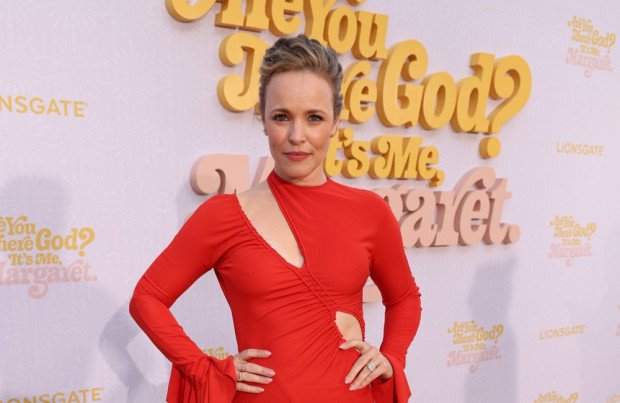 Rachel McAdams "doesn't think" she'll appear in the movie version 'Mean Girls' Broadway show after her co-star in the 2004 Tina Fey-penned movie where she played Queen Bee Regina George as Amanda Seyfried - who played ditzy Karen Smith - expressed interest in being in it
Rachel McAdams "doesn't think" she'll appear in the 'Mean Girls' musical movie.
The 44-year-old actress portrayed Regina George in the cult classic and though she's excited to see writer Tina Fey's new take on the beloved film, she isn't expecting to be part of it.
Asked if she'll cameo in the film, she said: "I don't think it's gonna happen. It's a new take on the story and I'm excited to see what Tina has got up her sleeve this time around and how she'll update it.
"But I don't know. I wish I could give you a definitive answer."
But Rachel is hoping to land another role in a musical one day after having such a great time previously making 'Eurovision Song Contest: The Story Of Fire Saga'.
She laughed: "That was so much fun! I would love to do something like that again.
"I fell in love with acting because of 'Cats' when I was eight, so musicals will always be in my blood."
Rachel's 'Mean Girls' co-star Amanda Seyfried recently admitted she was keen to star in the musical film.
Amanda – who played Karen Smith – told 'Entertainment Tonight': "It's not really up to us anymore ... It would be nice to hang out. I just think that this legacy has just broken all records. Everything that Tina [Fey] keeps doing, just putting it in a different way with the Broadway show, so amazing.
"Who wouldn't want to be a part of it? It's nice. But all of us are 100 percent into it. Maybe the mothers of our characters? That's what I was thinking, but listen, I have not even seen the script."
(Empire, archive)