Phillip Schofield 'set to keep series of other ITV shows with or without Holly Willoughby'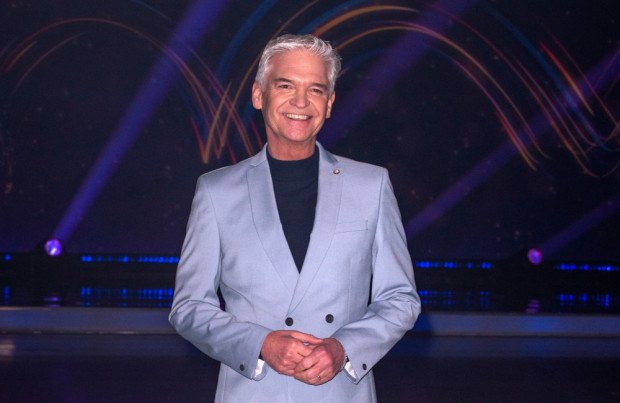 After announcing his exit from 'This Morning', it's been reported Phillip Schofield is reportedly set to keep his roles on a series of other ITV shows "with or without" Holly Willoughby
Phillip Schofield is reportedly set to keep his roles on a series of other ITV shows.
The veteran 61-year-old TV broadcaster announced on Saturday (20.05.23) he was quitting the channel's flagship breakfast show 'This Morning' after fronting it with Holly Willoughby, 42, since 2009, but a source said he wants to hold on to his other high-profile hosting duties on shows such as 'The Cube', 'British Soap Awards' and 'Dancing on Ice' "with or without" his former co-host.
An insider told the Sunday Mirror: "Phil's fate was decided on Friday… he was upset, but firm that if he was going to walk away he wanted to keep his roles on 'The Cube', the 'British Soap Awards', and 'Dancing on Ice' – crucially, with or without Holly.
"And they agreed to the terms he laid out. As far as he was concerned, if he was going to take one for the team, they would owe him."
Phillip said on Instagram about his 'This Morning' exit: "I have always been proud to cover fascinating stories on 'This Morning'. But recently, 'This Morning' itself has become the story.
"Throughout my career in TV – including the very difficult last few days – I have always done my best to be honourable and kind.
"I understand that ITV has decided the current situation can't go on, and I want to do what I can to protect the show that I love."
Phillip initially hosted the show alongside Fern Britton, 65, from 2002 until 2009 and has appeared alongside Holly Willoughby ever since, went on to thank his fans for their support over the years and confirmed that he will be back on screen to present the Inside Soap Awards in June.
He added: "So I have agreed to step down from 'This Morning' with immediate effect, in the hope that the show can move forward to a bright future.
"I'd like to thank everyone who has supported me – especially 'This Morning's amazing viewers – and I'll see you all for the Soap Awards next month."
Following the announcement, Holly released a statement in which she thanked her former co-star for everything over the years, and according to ITV, she will remain in her position as she continues to front the show alongside other "members of the 'This Morning' family", which could include the likes of Dermot O'Leary, 49, and Alison Hammond, 48.
She said: "Hi everyone. It's been over 13 great years presenting 'This Morning' with Phil and I want to take this opportunity to thank him for all of his knowledge, his experience, and his humour. The sofa won't feel the same without him."