Piers Morgan: Daytime TV is infested by a pack of savages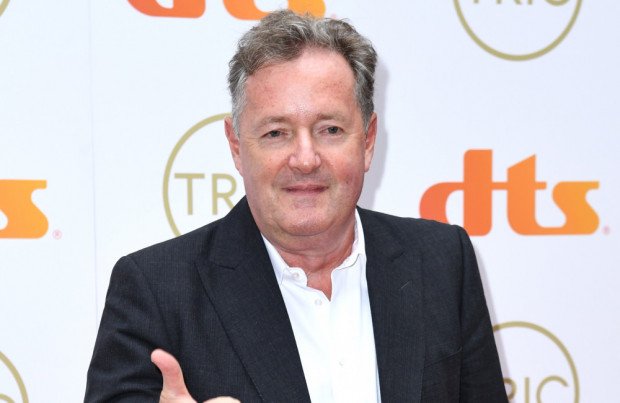 Former 'Good Morning Britain' presenter Piers Morgan has claimed daytime TV is "infested by a pack of savages", following Phillip Schofield's 'This Morning' send-off, and believes is "ruthless" how TV talent is axed
Piers Morgan has claimed daytime TV is "infested by a pack of savages", following Phillip Schofield's 'This Morning' send-off.
The TalkTV presenter – who infamously fell out with ITV bosses when he refused to apologise for on-air comments made about Duchess Meghan during his time as 'Good Morning Britain' host, leading to him quitting the show and channel – says it is "ruthless" how TV talent is axed.
Speaking on Times Radio, Piers said: "Anyone who thinks daytime telly is full of smiley, nicey, happy clappy people; I think they are beginning to realise it is infested by a pack of savages.
"There is nothing more ruthless than the way talent, as we so laughably get called in TV, get treated when the plug gets pulled."
It comes after 'This Morning' co-hosts Dermot O'Leary and Alison Hammond paid tribute to Phillip in a short segment lasting less than a minute on Monday (22.05.23), following his 21 years on the show.
Piers believes Phillip was "entitled to a better send-off".
He said: "I do think, after 20-odd years on 'This Morning', winning awards every year, whatever has gone on behind the scenes, he was entitled to a better send-off.
"But then, I thought I was too at 'Good Morning Britain' for breaking all the ratings records and making the show the most talked-about show in the country – but that's showbiz. And showbiz is a shallow pool of shark-infested waters."
Piers recently ruled himself out of taking over from Phillip on the 'This Morning' sofa.
He wrote on Twitter: "Thanks to everyone suggesting I might replace Philip Schofield at This Morning in a Lazarus-like comeback to ITV.
"Unfortunately, there's just one problem: I still don't believe a single word Meghan Markle says!"