Billie Eilish set for global climate concert in Paris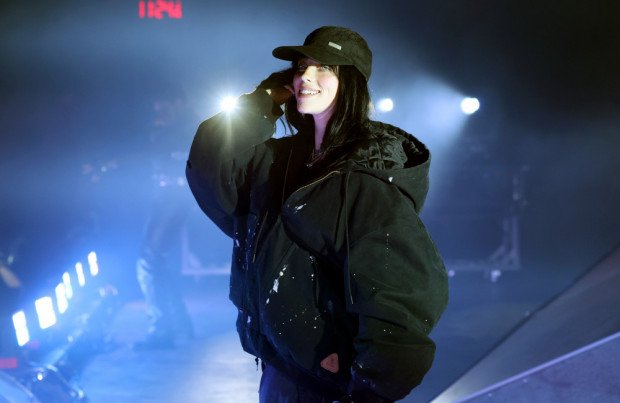 Billie Eilish, Lenny Kravitz and more are set to perform at a global climate event in Paris next month
Billie Eilish is performing at a global climate event in Paris.
Next month, Billie will join the likes of Lenny Kravitz, H.E.R. and Jon Batiste at a free, ticketed event 'Power Our Planet: Live In Paris' from Global Citizen with the goal of pushing world leaders and the private sector to commit to confronting the climate crisis.
Lenny said in a statement: "The next generation are inheriting a planet that's being devastated by climate change.
"We have the power to change things with our voices and our actions. Join me on June 22, from wherever you are, and act today to save tomorrow."
Billie's brother FINNEAS has also been announced as a special guest along with Ben Harper and Mosimann for the event on June 22.
Under the patronage of France's president Emmanuel Macron, the event will "rally global leaders attending the New Financial Pact Summit".
The Power Our PLanet campaign is co-haired by Barbados Prime Minister Mia Mottley, and they are calling for a "seismic shift" in how the world's financial systems "work to give the world's poor and developing nations access to the financing they urgently need to quicken their transition to clean energy, strengthen their resilience against natural disasters, and address their most urgent
needs".
This includes urging governments, banks and major corporations to keep promises they have already made, while also freeing up funding and making "up to $1 trillion in financing available" to countries in need, as well as puishing them to transition to clean energy.
Macron commented: "We need a world with more solidarity. Crises are multiplying and the number of those who place their hope in
peace and multilateralism will only grow if we, as a global community, demonstrate that we are there to help the most vulnerable.
"Because inequality and poverty are the grounds of today's and tomorrow's wars. Because there will be no climate transition worldwide if we don't fight for more justice and equity.
"Halfway to the sustainable development objectives, we need a new financial pact between all countries, so that the world of tomorrow is more united."