BBC has been looking for Sir David Attenborough's replacement for decades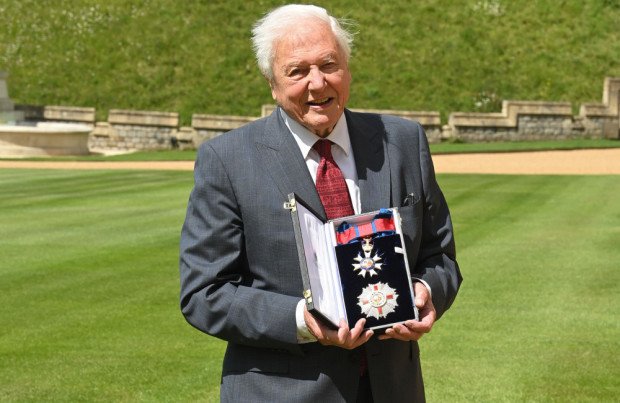 BBC bosses have been searching for Sir David Attenborough's replacement for over three decades with no luck
BBC bosses have been looking for Sir David Attenborough's replacement for over 30 years.
The legendary broadcaster and naturalist is returning to the small screen for new series 'Prehistoric Planet 2' for streaming giant Apple TV+, and the show's co-producer Mike Gunton has reflected on the longevity of the 97-year-old star.
He told the Radio Times magazine: "When I arrived at the BBC, the head of department said, 'It's lovely this project is under way, and it's really important because this is David's last series. We now need to be thinking about who's going to take over from him.'
"That was in 1987. If I had a pound for every time somebody said, 'This is probably going to be David's last series', I'd be a very rich man."
Meanwhile, Mike heaped praise on the presenter and his continued passion for "performing" on screen.
He added: "He's still the great voice. He looks and sounds 30 years younger. He's so on it. He still loves performing, being in front of the camera."
His latest series is produced by the BBC Studios' Natural History Unit, and takes viewers back in time thanks to incredible technology.
The show will treat viewers to sights of triceratops, velociraptors, pterosaurs and more to treat viewers to a look at the creatures roaming the Earth 66 million years ago.
Reflecting on the use of technology, Sir David said: "The extraordinary expertise that there is in Hollywood enables you to get answers to questions, but also to propose questions which you never even thought of."
The TV icon previously vowed to continue informing and entertaining the masses with his fun facts for years to come.
He told The Sun newspaper: "How long do I plan to keep going? As long as I'm vertical and people ask me to do it.
"It's a marvellous time, why would I suddenly say, 'Don't bother'?"