BBC Radio 5 Live's Naga Munchetty details 'terrible pain' due to adenomyosis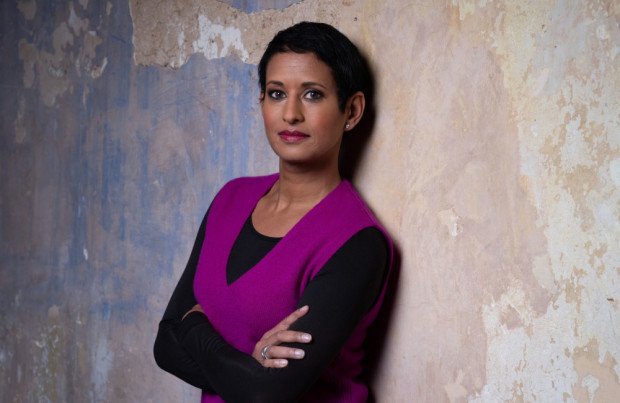 BBC Radio 5 Live presenter Naga Munchetty suffers from "terrible pain" due to adenomyosis - a condition that cause severe pain and heavy periods due to the womb lining burying into the muscular wall of the womb
Naga Munchetty suffers from "terrible pain" due to adenomyosis.
The 'BBC Breakfast' host detailed how she once "screamed non-stop" for nearly an hour due to the womb condition – which causes the womb lining to grow in the muscles of the womb and leads to severe cramping and heavy periods – back in September last year.
The 48-year-old broadcaster told her BBC Radio 5 Live listeners : "The pain was so terrible I couldn't move, turn over, sit up. I screamed non-stop for 45 minutes."
Naga explained she is still in "constant" and "nagging pain", but she has opted to not have a hysterectomy for now.
She said: "Right now as I sit here talking to you: I am in pain. Constant, nagging pain.
"In my uterus. Around my pelvis. Sometimes it runs down my thighs.
"And I'll have some level of pain for the entire show and for the rest of the day until I go to sleep."
Naga also shared how the pain "changes", and it can take her breath away at times.
She said: "Every so often the pain changes. It becomes a stabbing pain, a pain that takes my breath away and I can do nothing but sit with it for a minute or curl up to cope."
Naga admitted she was "just unlucky" to have the condition – which is not life-threatening and tends to impact women over the age of 40, and is only found via routine screenings so diagnosis rates are low – and she invited other women onto her show to discuss the toll it was taking on their lives.