Amy Childs breaks down in tears as she reveals baby 'nearly died' during childbirth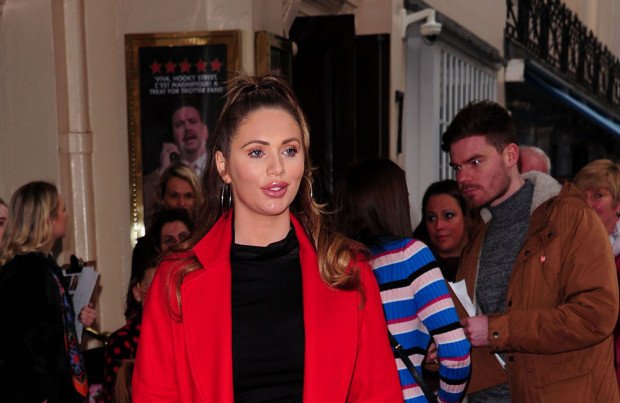 'The Only Way is Essex' star Amy Childs broke down in tears as she told how one of her twins "nearly died" during childbirth, admitting it was an "awful" experience
Amy Childs broke down in tears as she told how one of her twins "nearly died" during childbirth.
The 'Only Way is Essex' star opens up about giving birth to her and fiancé Billy Delbosq's newborn babies, Amelia and Billy, on her new ITVBe show, admitting it was an "awful" experience at one point.
Speaking on 'Amy Childs: The Twin Life', which airs on Tuesday night (23.05.23), she says: "It was awful, it was just tragic.
"And I just looked at Bill thinking, 'What is going on? Is the baby alright?'
"Then the midwife was running me to theatre with her hand still inside me so that the cord doesn't come out, cause the minute that comes out, the baby would've died."
Last weekend, Amy – who got engaged to Billy last month – admitted viewers will "see it all" on her new show thanks to Billy's filming.
She told The Sun newspaper: "I had an emergency C-Section – I had planned to go all natural.
"Bill films diary cams on the show so you'll get to see it all on 'Twin Life'."
Amy already has daughter Polly, five, with her ex Bradley Wright and son Ritchie, four, with her businessman ex, who is also called Ritchie.
Speaking about the show, Amy said: "I am very excited to bring viewers in on this crazy journey with twins, as I become a mum to four under five!
"Bill and I eagerly anticipate sharing every moment, from the bustling nesting phase, birth via emergency C-section, to the raw reality of the days following the twins' arrival, and finally a very exciting proposal!
"We are thrilled to have the cameras come along for the ride capturing all those special moments."
'Amy Childs: The Twin Life' airs on May 23 and May 30 at 9pm and can also be viewed on ITVX.