Ferne McCann: Fame is not all it's cracked up to be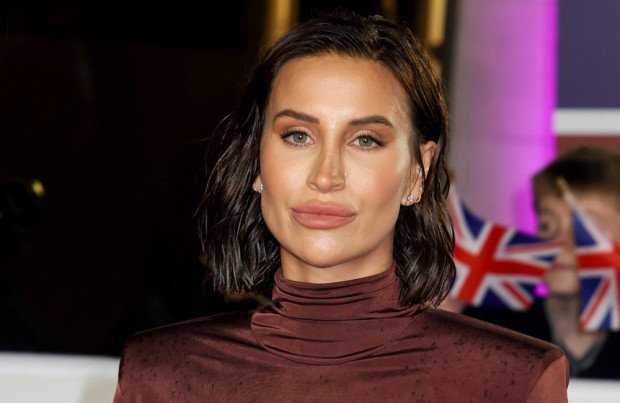 'TOWIE' star Ferne McCann has discovered fame has come with a price and warned wannabe stars to "be careful what you wish for"
Ferne McCann has urged wannabe stars to "be careful what you wish for" because she has discovered fame is "not all it's cracked up to be".
The 32-year-old reality star was thrusted into the limelight after appearing on ITVBe's 'The Only Way Is Essex' back in 2013, and while Ferne was delighted to have her moment in the spotlight, she soon realised fame came with a price that she "wasn't prepared for".
Reflecting on her time spent in front of the cameras, she told OK! magazine: "It's definitely a case of be careful what you wish for. I always wanted that limelight and for people to know who I was and I was never shy about saying that, growing up.
"It makes me feel uncomfortable now, knowing what I know.
"I wanted it all, but that's come with a price which I really wasn't prepared for."
Despite feeling overwhelmed at times, the pregnant mother-of-one – who has daughter Sunday, five, with her jailed ex Arthur Collins, and is expecting a child with her fiancé Lorri Haines this summer – doesn't have any regrets.
She added: "I know you might expect the answer to be, 'Oh, I wish I could be normal,' but even though I've had my ups and downs, it's that whole butterfly effect.
"Would I be sitting here now pregnant with my second baby and about to launch my own business with my partner without having made the decision to go on that show? It's all part of the journey."
Ferne recently launched a new mental health and well-being app Shoorah, alongside her fiancé, and admitted mixing business and pleasure is a risky move.
She said: "It's a brave move because we're very yin and yang – he's into tech, is very business-minded and wants things done now. I'm none of those things. I'm more of a creative and a people person.
"So it's been interesting, but we've found our way and we're so proud of the app. We wanted to make sure we were different from other wellbeing platforms because this space can be overwhelming and life is busy enough.
"So we've simplified everything and that is our driving force. We've found we make a really good team and I couldn't do this without him."