Vanessa Feltz: Rolf Harris groped me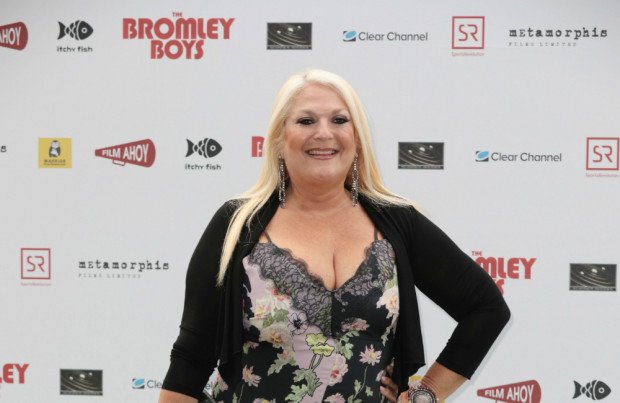 Broadcaster Vanessa Feltz has opened up about her ordeal with disgraced child entertainer Rolf Harris, revealing he groped her in 1996 on Channel 4's 'The Big Breakfast'
Vanessa Feltz was groped by disgraced TV entertainer Rolf Harris on live TV.
The convicted paedophile's death, aged 93, was confirmed yesterday (23.05.23), and it was revealed he died from neck cancer.
Harris was convicted in June 2014 on 12 counts of indecently assaulting young girls between the 1960s and 1980s.
Following his death, broadcaster Vanessa, 61, has told how the Australian-born star groped her during a 1996 interview on Channel 4's 'The Big Breakfast'.
She divulged to TalkTV's Drivetime show how Harris tried touching her up during a segment called 'On The Bed', when his wife was standing in the same room.
She said: "We crowded into the little tiny bedroom where 'The Big Breakfast' bed was because it was situated in a real lock keeper's cottage.
"So a tiny little bedroom, there's the bed, there's me on it and Rolf Harris next to me and the cameraman, director, and Rolf Harris' wife standing literally a foot away to the side of the bed.
"We go live, and I'm like, 'Hello, guess who's on the bed with me today? It's the wonderful Rolf Harris' ... and I can hear this noise."
Vanessa recalled the harrowing moment Rolf slid his hands onto her leg.
She added: "I didn't know what to do because I knew that I couldn't say, 'Get your hand off my leg,' or, 'What the hell do you think you're doing?' or 'Get off me,' and I also couldn't jump off the bed because I was all mic-ed up and it's a live programme. I didn't know what to do at all.
"I tried, as you can see, to put the cushion between, that was no good. I couldn't move any further away because you can see I would've fallen off the edge of the bed ... his hand meanwhile was getting closer and closer and closer and closer and closer.
"And then it got to the edge of my pants, my knickers, or whatever. My lingerie, and I knew, that if I didn't do something immediately, it was going to be a proper full-on assault."
Vanessa also recalled the incident on 'This Morning' on Wednesday (24.05.23).
She said: "As I'm talking to Rolf, I can hear my dress scrunching, all the beads being scrunched up, as he started to grab the bottom of my dress and move it further, and further, and further, and further, and further up. With his wife literally maximum two-feet away, live on TV. I didn't know what to do".