Ferne McCann wants to film her labour for First Time Mum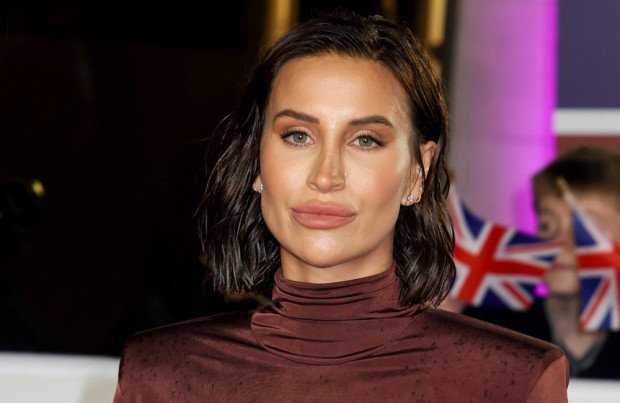 Ferne McCann is keen to film her second labour for her TV show, 'First Time Mum'
Ferne McCann "desperately" wants to film her labour for 'First Time Mum'.
The 32-year-old TV star is expecting a baby with her fiance Lorri Haines and Ferne has confirmed that she's open to having the birth filmed for her show.
The reality star – who has a five-year-old daughter called Sunday from a previous relationship – told Vicky Pattison on 'The Secret To' podcast: "I so desperately want it [her child's birth] to be on the show. But we were sort of warming him [Lorri] up. I want it to be on the show.
"Because I've got this birth plan in my head, and I want a home birth and I want it to be positive. And I want everyone to see me like, pull the baby out.
"I've just got this vision and he's just like, 'No, that's just weird', but I'm like, 'It's beautiful and it's amazing!'"
On the other hand, Ferne revealed that her partner is strongly opposed to the idea.
She said: "Lorri definitely doesn't want people to see anything. He said, 'I don't want everyone to see your noonie'."
Meanwhile, Ferne has explained that she feels "really good with where [she's] at" after taking a break from social media.
The TV star said: "I think for the first time in a very long time, I feel very comfortable in my own skin. And I actually like myself, you know what I mean? I just feel like I'm really content with life.
"Well, I think it's about six months ago, I had like, a big break from social media for obvious reasons.
"It felt really weird getting back to social media, because I felt like I didn't know myself I had this like, serious case of loss of identity.
"And now, it just, it does feel really refreshing and quite liberating to just be like, this is me! I feel really good with where I'm at."