Denise Welch: Why I'm happiest in my 60s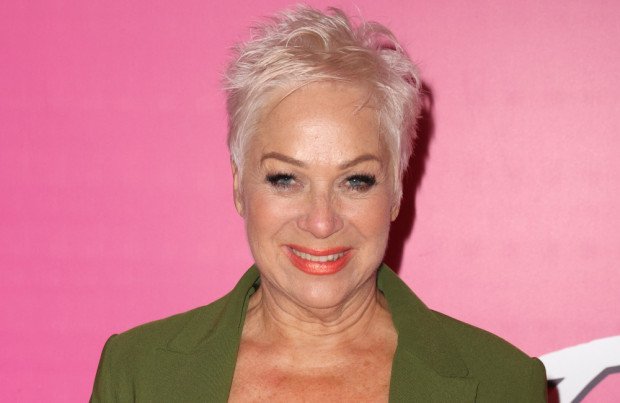 Denise Welch is the "happiest" she has ever been in her 60s because of her marriage and her sobriety
Denise Welch is the "happiest" she has ever been.
The 65-year-old star – who tied the knot with Lincoln Townley, 50, in 2013 but has Matty, 34, and 22-year-old Louis with ex-husband Tim Healy – stopped drinking 11 years ago and explained that this decade has been the best one so far because of her "incredibly happy marriage" and because she has managed to achieve sobriety.
She told the Sunday Express S Magazine: "This decade has been one of the happiest in my life for two reasons. One is that I met my husband and I have an incredibly happy marriage that I love and I nurture. And two because I got sober. My life was a mess for many parts of a decade and more before.
"Not all the time, but I was dealing with an addiction which impacted my family and myself."
The former'Waterloo Road' actress has been open about her battle with depression over the years and penned the best-seller 'The Unwelcome Visitor' but admitted that she has "not had an episode" since 2019 even though she lost her dad Vin just two years ago, although she cannot say it will never return.
She said: "I've had low days, down days and, 'Oh, is it coming?' days. But I haven't had an episode of depression. Even though I've been through my dad dying [in 2021], and we've all been through Covid and the stress and fear that was involved in all of that and my anger about it, I haven't actually been clinically depressed. I'm not saying it won't come back, but when you've lived with an illness like depression, which many people don't understand, to wake up every day without depression is a good day."
Meanwhile, the former 'Coronation Street' star first appeared on the lunchtime chat show 'Loose Women' from 2005 until 2013 before returning to the desk 2018 and now regularly appears alongside the likes of Janet Street-Porter, Ruth Langsford, and Jane Moore as she insisted that despite rumours, she has "never" fallen out with any of her fellow panelists.
She said: "It's great for me – it fits into my lifestyle, I love the girls. I know that every single day I seem to be 'in a feud', but I've never had a fall out in 20 years with any of the women on that show. Yes, we've had arguments on the set – that's part of the show."