Eamonn Holmes accuses Phillip Schofield of 'controlling and coercive behaviour'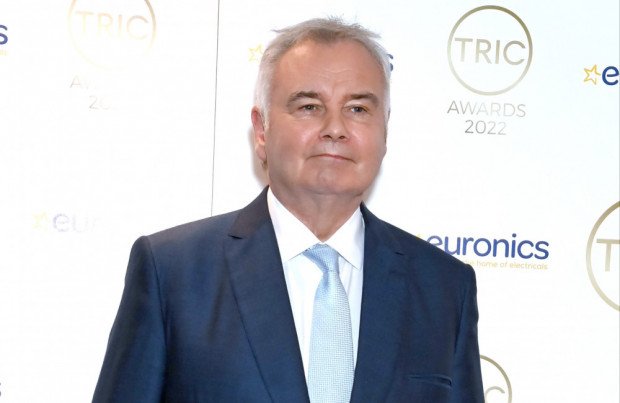 Veteran presenter Eamonn Holmes has slammed Phillip Schofield during an interview with GB News
Eamonn Holmes has accused Phillip Schofield of "controlling" and "coercive" behaviour during his time on 'This Morning'.
The 63-year-old TV presenter has slammed his former ITV colleague, after Schofield left 'This Morning' after more than two decades on the show.
In a tweet to promote his interview on GB News, Eamonn wrote: "A lie unchallenged becomes the Truth ...... not on my watch it doesn't Pip . Tonight is for all my workmates over the years who were frightened and ignored by you and your controlling , coercive behaviour. All you who no one listened to . I'm here for you. (sic)"
Schofield recently left 'This Morning' and he subsequently admitted to having an "unwise, but not illegal" affair with a much younger male colleague.
However, Eamonn has now claimed that there was a "cover-up" at 'This Morning'.
The veteran presenter – who previously co-hosted the show alongside Ruth Langsford, his wife – said during the interview: "Those in authority had to know what was going on and they thought they would dodge a bullet with this.
"With Schofield talking about those who speak out against him – namely me, Amanda Holden, [Dan Wootton] ... Dr Ranj [Singh] as well. You simply sit there and think 'No mate, you've had it all your way for too long'."
Despite this, Schofield has denied suggestions of there being a "toxic" atmosphere on 'This Morning'.
The TV presenter – who co-hosted the show alongside Holly Willoughby – wrote on Instagram: "Now I no longer work on @thismorning I am free to say this. I hope you have noticed that it's the same handful of people with a grudge against me or the show who seem to have the loudest voice. This morning IS the best show to work on, with the best people. In all the years I worked there there was no toxicity.
"You can listen to those persistently loud voices if you like. But the thousands of guests over the years, thousands of staff and crew, hundreds of presenters and contributors all know, it IS a family of wonderful, talented, kind, hard working people. (sic)"