'It's the toughest job!' EastEnders' Danielle Harold reveals why she won't do another soap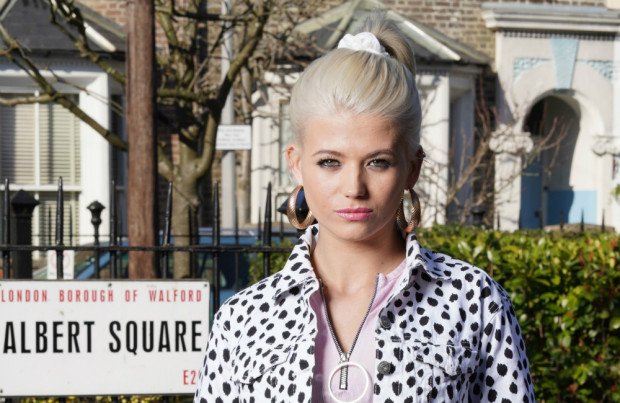 'EastEnders' star Danielle Harold has told why she is unlikely to do another soap after her time on the BBC soap comes to an end this week
Danielle Harold is unlikely to star in another soap.
The 31-year-old actress has played Lola Pearce on and off in 'EastEnders' since 2011, but she will bow out of the long-running BBC One soap opera in scenes due to air on Wednesday (31.05.23) when her character succumbs to a brain tumour.
Danielle is unsure whether she would ever take up an acting gig on another continuing drama series.
When asked if she would ever do another soap, she told OK! magazine: "Probably not, I don't think so. It is the toughest job.
"Being a soap actor is so hard, the schedules, the hours, it's just filming that amount of scenes that we do in a day – it is hard! I'd like to do a series, something with a beginning, middle and an end – when you get the whole story.
"Obviously we were just constantly page-turning, some stories don't end, although it did for Lola. But to get to do a whole story, I'd love to do that, like a Netflix series. And to play someone completely different from Lola would be great."
Danielle – whose character Lola was diagnosed with a brain tumour towards the end of last year, and went on to marry Jay Brown (Jamie Borthwick) at the beginning of 2023 – admitted she has "always watched" 'EastEnders' and because her friends still work there, she is keen to continue watching the soap to see how things pan out once her character is no longer there.
She said: "I've always watched it, 'EastEnders' has always been a big part of my life. And all my friends are still there, so I want to watch and see how they will get on as well."
Danielle – who has been nominated for Best Leading Performer at the upcoming British Soap Awards – first joined the cast of 'EastEnders' at the age of 18 in 2011 and played the role until 2015, before she returned in 2019.
The star recently explained to the outlet that it was "crazy" her time on the soap was finally coming to an end.
She said: "I was sad for Lola, and I've played her for such a long time/ It's crazy that it's coming to an end now. But I've also been so busy because the storyline has been so full-on that I've not really had time to think about finishing or me going."