Happy Pride! Sam Smith releases cover of Christina Aguilera's Beautiful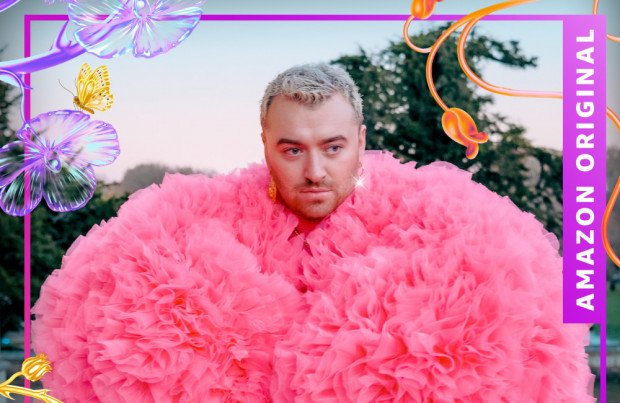 Sam Smith shared how the empowering anthem inspired them to be their true self
Sam Smith has released a cover of Christina Aguilera's 'Beautiful'.
The 31-year-old pop star has put their spin on the noughties power ballad to mark the start of Pride Month for Amazon Originals, and shared how the anthem of "true acceptance" inspired them to be themselves.
Sam – who is non-binary and uses the pronouns they/them – said in a statement: "I've been such a massive fan of Christina's for as long as I can remember and will never forget the first time I heard 'Beautiful' and how personally it spoke to me.
"The song is a true acceptance anthem and continues to inspire me with its important message to never stop celebrating who you are. I'm honored to have the opportunity to offer my rendition."
Next week, Sam is releasing a collaboration with Madonna called 'Vulgar'.
The collaboration comes after The Queen of Pop, 64, presented Sam and Kim Petras, 30, with their award for Best Pop Duo/Group Performance prize for 'Unholy' at the Grammys earlier this year, where she celebrated the duo's "fearlessness".
She said: "Are you ready for a little controversy? Come on people, let's make some noise. Y'all are going to sleep over here.
"So, here's what I've learned after four decades in music — if they call you shocking, scandalous, troublesome, problematic, provocative or dangerous, you're definitely on to something.
"I'm here to give thanks to all the rebels out there forging a new path and taking the heat for all of it. You guys need to know — all you troublemakers out there — you need to know that your fearlessness doesn't go unnoticed. You are seen, you are heard; and most of all, you are appreciated.
"So now, speaking of controversy, it gives me great pleasure to introduce two incredibly talented artists who have risen above the noise, the doubt, the critics; into something beautifully unholy. Here are two Grammy Award winners, Sam Smith and Kim Petras."
Head to music.amazon.com to listen to 'Beautiful' by Sam Smith.