Dannii Minogue is fronting lesbian take on 'I Kissed a Boy'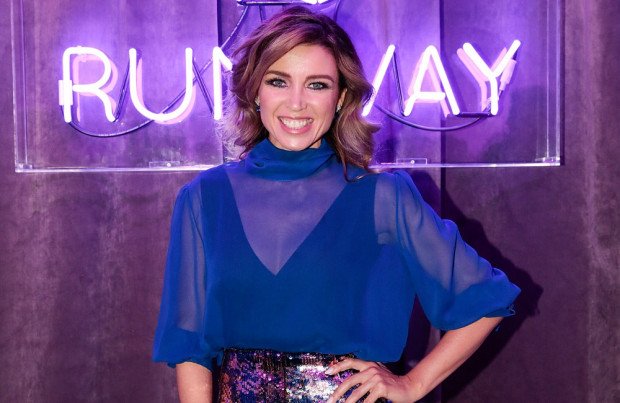 After the success of BBC Three's 'I Kissed a Boy', Dannii Minogue is fronting a lesbian version of the dating show
Dannii Minogue is set to front a lesbian dating show.
The singer has signed up to play Cupid on BBC Three's 'I Kissed a Girl', which will follow 10 women in a massive country home pairing up, as a follow up to the channel's 'I Kissed a Boy' – also hosted by Dannii and which was billed as the UK's first gay dating series.
Dannii said: "After showing love truly is for everyone with 'I Kissed a Boy, I am thrilled to have the chance to be Cupid again for girls in this second series.
"I'm so excited to see if we can find more connections, chemistry and hopefully love sealed with a kiss. Here come the girls!"
A synopsis for the upcoming take on the show said: "'I Kissed a Girl' will serve drama, smash stereotypes and promise more twists and turns than ever."
And a source told The Sun about the upcoming series: "This must be the last spin on a dating show to come to fruition and many would argue it's been long overdue.
"ITV already have a 'Love Island' for middle-aged people coming up and BBC Three are just wrapping up 'I Kissed a Boy', which had been a successful same-sex dating show for men."
Dannii has also teased the upcoming 'I Kissed a Girl' on her Instagram Story.
She posted a clip of the credits of the last episode of 'I Kissed a Boy' being shown, followed by a voiceover announcing 'I Kissed a Girl' contestant applications are open.
The 10-part 'Boys' show had seen lads match up after a kiss, with couples are formed based on what each person was looking for in a potential partner, with the pairings tested on compatibility.
Dannii told the Metro about the boys' series: "This is going to change the daily life paths of many, many people.
"There's so much to be learned from the show, for families, friends and allies, and even for people who attack the community.
"I think they're attacking something they don't know about, or they feel like they've never met anyone that's gay.
"I'm so happy that BBC Three is kicking the door down, putting the show out there because it's nuts that it's 2023 and this has never happened before."