Davina McCall's middle aged dating show gets new name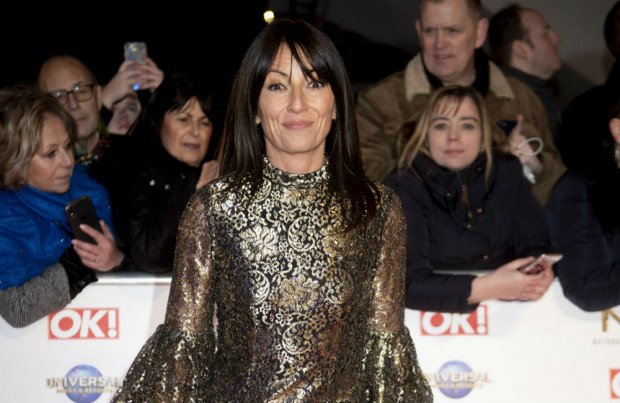 Former 'Big Brother' presenter Davina McCall is hosting new ITV dating show 'My Mum, Your Dad' for single parents across the UK
Davina McCall is hosting new dating show 'My Mum, Your Dad'.
The 55-year-old presenter's upcoming ITV show – which was previously known by the working title 'Romance Retreat' and has been described as a "middle-aged" 'Love Island' – has been given a new name and will air later this year with single parents from across the UK being nominated by their grown-up children, who will be watching their every move from The Bunker.
Davina said in a statement: "Thank goodness the secret is finally out! I've been bursting to tell!!!
"I'm so so excited to host My Mum, Your Dad – this show will have you so invested in the people in it.
"Fascinating, vibrant individuals who have lived incredible lives already, with a million life lessons under their belts, as they search for their perfect life partner.
"But also with the juiciest twist of any show I've ever worked on."
Paul Mortimer – the channel's Director of Reality and Acquisitions – added: "'My Mum, Your Dad' is set to be a relationship show with a difference, as we follow the emotional and inspiring journeys of single parents looking to find love once more.
"Packed full of heart and humour, we're really excited to be bringing this brand new format to ITV1's mainstream audience.
"With Davina at the helm, this will be a grown-up iteration of a series in the dating genre that, thus far, has largely been the preserve of younger viewers."
Throughout the series – made up of 10 hour-long episodes – ITV has promised "the kids will see their parents in a whole new light", and they will have a say in who their parents get matched up with.
The show comes from Lifted Entertainment – who were behind the 2015 'Love Island' relaunch – and they are excited by the new project.
Managing Director Richard Cowles said: "At Lifted, we revolutionised the dating format with 'Love Island', but dating isn't just about young people.
"We can't wait to launch this new dating format in the UK, this time with a very different cast of singles.
"They may come from a different age bracket but they share the same, simple aim, to fall in love. And for single parents the stakes are even higher."