'You'll learn a lot more about me...' Janelle Monae spills secrets on new LP The Age of Pleasure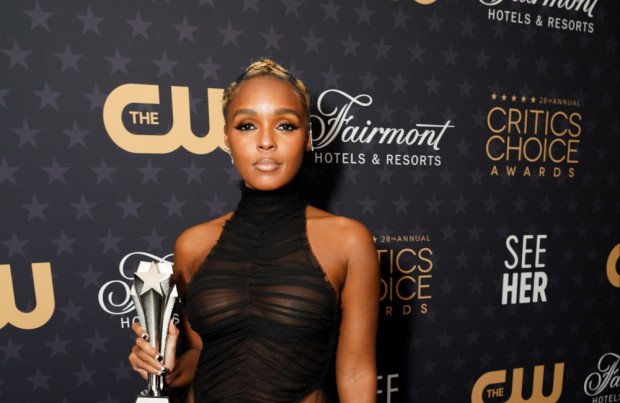 Janelle Monae has said fans will "learn a lot more about me" on her new record, fourth studio album 'The Age of Pleasure'
Janelle Monae has teased that her new album 'The Age of Pleasure' will reveal who her crush is and a lot more secrets about her personal life.
The 37-year-old musician-and-actress has just dropped her fourth studio album and she insists it is a record on which she bares her soul and shares details about her life and personality that no one has ever previously known.
When asked if she currently has a crush in an interview with Audacy's V-103, she answered: "I do. After you hear the album, you'll know… you'll learn a lot more about me."
Janelle identifies as non-binary and uses they/them and her/she pronouns and has described herself as being both bisexual and pansexual.
In the interview, the 'Glass Onion: A Knives Out Mystery' star also shared what she looks for in an ideal partner, insisting she needs a person who is going to make her laugh and who wants to "evolve" in life.
She said: "I love to laugh. Like, if you don't have a good sense of humor, it, you know, nine times outta 10 wouldn't work. I love laughter.
"I love transparency. I love being able to have conversations that, you know, years ago, I may have been like, 'That's tough. How do we navigate this?'
"I love being able to evolve with somebody who's constantly growing and somebody who's doing their thing. I think that's really sexy when people are passionate about their thing. If it's not art, what is it? What's making you excited about life? I love that… Not possessive. You know, somebody that they know how to date a rock star."
Janelle then expanded on what she meant by having somebody in her life that knows "how to date a rock star", revealing that means they need to be patient and want to make you emotionally happy.
She added: "Seeing me happy and me seeing whoever my partner or partners are happy, that's really important too. Like, knowing that from a human-to-human level, I want what's best for you. Like, I want you to be happy. How do we constantly, as we evolve as people, how do we make sure that we're happy? What does that look like? Let's talk through it.
"And nine times outta 10, I'm going to date somebody who could be my best friend. 'Cause you have to really like each other. Like, you have to f*** with each other. It's not about sex. It's not about that part of it. I have to like you outside of that. I have to really, really, really want to hang out with you."