Giovanna Fletcher had lucky escape after a nightmare ski fall
Bang Showbiz
13 June 2023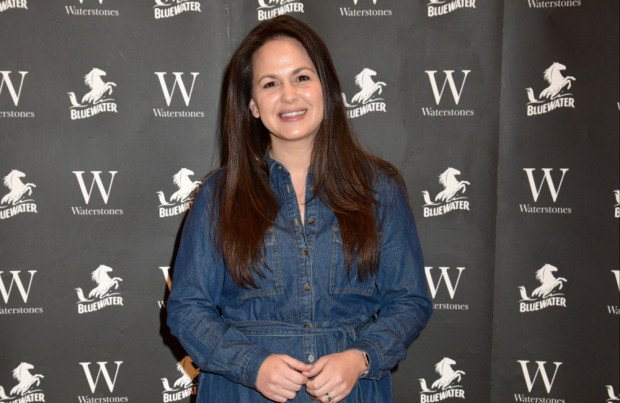 Former 'I'm A Celebrity' winner Giovanna Fletcher had a lucky escape after falling down a mountain during a skiing trip
Giovanna Fletcher had a narrow escape after falling down a mountain during a skiing trip.
The former 'I'm A Celebrity... Get Me Out Of Here!' winner – who is married to McFly singer Tom Fletcher – was on holiday with TV presenter Emma Willis when they tried a proper run after taking it easy on nursery slopes.
Appearing on the 'Life's A Beach' podcast, she recalled "I just started picking up speed. Nothing that I had learned helped.
"I was just like, 'I can't do the pizza legs right now. I'm not even zig zagging.' We were just going so fast.
"I ended up just falling. Emma said I was like a ball of flying arms and legs in a cartoon. I was very winded when I got up."
The 38-year-old star recently reflected on the importance of stepping back when you're overwhelmed and actually taking time to relax away from work.
Speaking to HELLO! Magazine's 'In A Good Place' podcast, she said: "I get overwhelmed when work-life tries to find its way into home life. Or if emails come through and I know I've got to do something but I've got the kids. That is quite overwhelming.
"With work, I like saying yes to a lot of things, but then the actual time to do those things can be a bit tricky sometimes.
"I am getting better… I had a realisation a little while ago that when you're on holiday, take the time to actually be on holiday; don't be trying to do all those other things.
"Otherwise, when you get back, you won't feel like you've been away and you've had some refreshing time with the family…
"I think it's important to touch base with yourself and realise when you are feeling overwhelmed."
Mum of three Giovanna – who has sons Buzz, nine, Buddy, seven, and Max, four, with husband Tom – previously revealed she likes to play drums when she's home alone after her man's bandmate Harry Judd taught her how to play.
She said: "I really like playing the drums. I'm not very good. Harry Judd taught me how to play a bit about 15 years ago.
"When none of the kids are in I quite like sitting down and bashing out a rhythm!"