Eamonn Holmes gets pooch Maggie made into bronze statue
Bang Showbiz
21 June 2023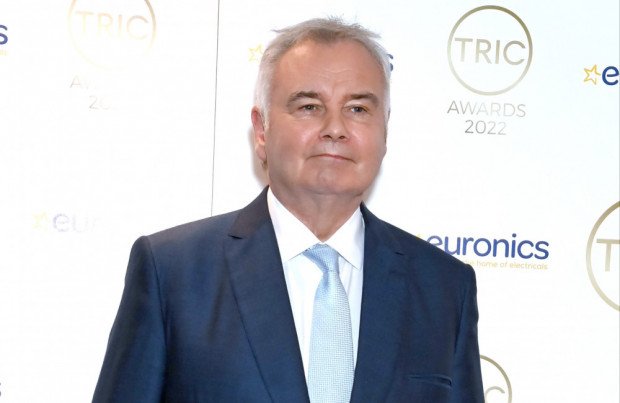 Eamonn Holmes has got his pooch Maggie made into a bronze statue after his 'Loose Women' star wife, Ruth Langsford, wouldn't let him get a taxidermy done
Eamonn Holmes got his pooch Maggie made into a bronze statue.
The GB News anchor admitted his wife Ruth Langsford, 63, branded him "sick in the head" for him wanting to get his 14-year-old mutt taxidermied when she eventually goes to the great farm in the sky, and so he had to take a different approach.
The 63-year-old broadcaster told the 'Oh My Dog!' podcast: "I said, 'Ruthie, she's getting on and I think we should make an enquiry to the taxidermist to see if we can have her stuffed.'
"She called me sick in the head. So that was ruled out!
"One day, I was walking through this race meeting, and there was this display by a woman who had all these paintings and sculptures of animals.
"I thought, I'm not going to ask Ruth about this as it'll be a straight no – so basically, she's created a bronze statue of the dog. It's the best money I've ever spent."
Eamonn also admitted he couldn't "resist" the opportunity to speak to "a dog psychic".
He explained: "A dog psychic asked to see me once, said she had very important news for me, and I couldn't resist this.
"This dog psychic came to the house and said, 'Maggie wants to know why you don't let her kiss you on the lips.' I said, 'Tell Maggie that's a pleasure for a precious few.'
"Then she said, 'Maggie also wants to know why you don't bring her to the seaside. She loves the seaside.' And I said, 'Because f****** 65 miles away, that's why. I love the seaside too, so there you go."
The former 'This Morning' star confessed that he found "quite quickly" that the experience "wasn't for" him.
He added: "I concluded quite quickly that the psychic doggie medium wasn't for me."