Paul Whitehouse hopes to make Only Fools and Horses TV show
Bang Showbiz
23 June 2023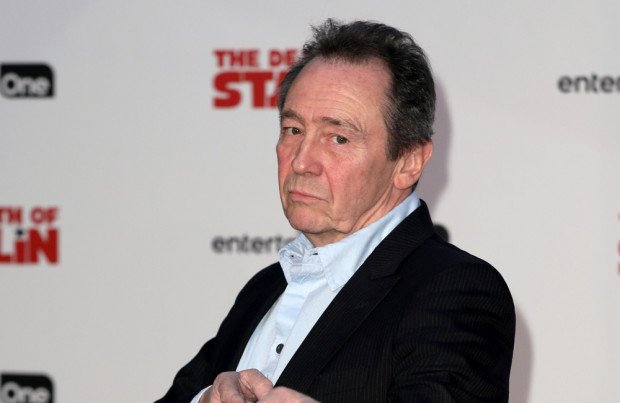 Paul Whitehouse has revealed that he wants to turn his West End stage production into a TV show
The 'Only Fools and Horses' stage show could be turned into a TV show.
The West End production – which is based on the iconic comedy series – has been a huge hit with fans, and Paul Whitehouse believes it could be transformed into a TV show.
Paul, 65 – who played Grandad and Uncle Albert in the production – told The Sun newspaper: "We'd love to do a TV version of the stage show and we think it would work well.
"Our story involves both Granddad and Uncle Albert, Del Boy meeting Raquel and Rodney and Cassandra getting married so we basically condense the seven television series into two hours and ten minutes."
Paul thinks it would be "lovely" to see the show on a TV screen.
He said: "While we can't compete with the original show, you do get the whole story of 'Only Fools And Horses'. It would be lovely to see our version adapted for television."
Meanwhile, Nicholas Lyndhurst previously dismissed the ides of reviving the iconic comedy.
The 62-year-old actor – who played the part of Rodney Trotter – couldn't imagine making the show without 'Only Fools and Horses' writer John Sullivan, who died in 2011, aged 64.
Nicholas told the Daily Mirror newspaper: "We can't do any more. John was the driving force.
"We've also lost quite a few of the cast members now, [so] I don't think I could do it. I certainly couldn't do it without John.
"We can't. At the risk of depressing everyone, I think the last two times I've seen David Jason [was] at funerals. We did make a pact to get out for a drink at some stage without planting somebody. We are still close."