Sam Smith has song from Ken's perspective on Barbie soundtrack
Bang Showbiz
11 July 2023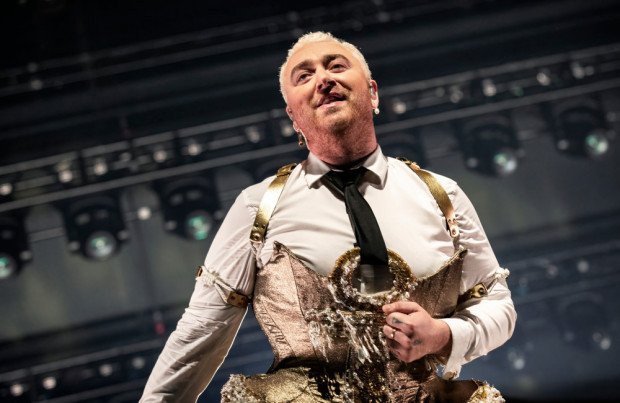 Sam Smith has written new track 'Man I Am' "from the perspective of Ken" for the 'Barbie' soundtrack
Sam Smith has written a song "from the perspective of Ken" for the 'Barbie' soundtrack.
The 31-year-old singer – who is part of the star studded tracklist for 'Barbie The Album' alongside the likes of Billie Eilish and Nicki Minaj – has recorded new track 'Man I Am' for the collection.
They said on Instagram: "I cannot begin to express how incredibly excited I am to be a part of the soundtrack to this already iconic film.
"I was invited by the incredible @iammarkronson and Greta Gerwig to write a song from the perspective of Ken for one of the scenes and we honestly had so much fun with this.
"I cannot wait for you to hear what we've created together. Barbie Land here we come!!!!"
Dua Lipa's 'Dance the Night', Nicki Minaj and Ice Spice's 'Barbie World' collaboration and Charli XCX's 'Speed Drive' also feature on the album.
On Monday (10.07.23), Billie Eilish teased a snippet of her piano-backed song 'What Was I Made For?', which she recently admitted the track is a real tearjerker.
She wrote on Instagram last week : "We made this song for Barbie and it means the absolute worrrrllld to me.
"This movie is gonna change ur lives and hopefully this song will too. Get ready to sob. (sic)
Ryan Gosling also performs 'I'm Just Ken' – written by Mark Ronson and Andrew Wyatt – in the movie and on the soundtrack with Guns N' Roses legend Slash lending his guitar skills.
Ronson told Variety: "Slash is my hero. I grew up, I was like seventh grade when 'Appetite For Destruction' came out. He's my all-time hero, I had pictures of Slash all over my wall.
"When we were getting this song odne i was like... it never hurts to ask! It seems like such a longshot!
"I sent him the song and he was like, 'This is a good song'. I didn't know Slash that well before this, and he was like, 'Cool, I'll play on it.'
"He killed it, and he plays the solo at the end and the rhythm parts. It's wonderful."