Claire Sweeney: Brookside should never have been axed!
Bang Showbiz
12 July 2023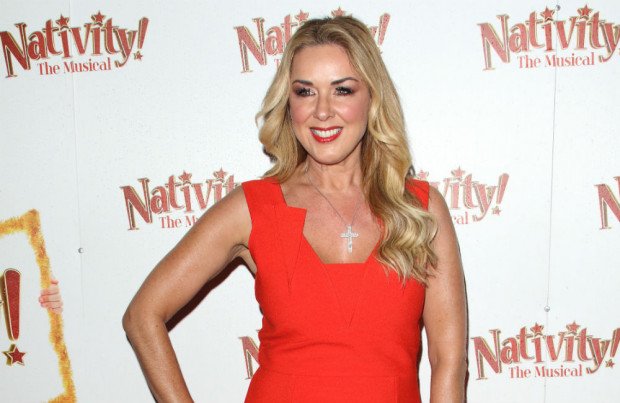 Claire Sweeney thinks 'Brookside' should still be on air almost 20 years after the controversial soap broadcast its last episode
Claire Sweeney thinks 'Brookside' should still be on air.
The 52-year-old actress shot to fame in 1991 when she took on the role of Lindsey Corkill in the now-defunct Channel 4 soap – which was noted for its hard-hitting depictions of rape, murder and was the first programme to show a lesbian kiss before the watershed – and admitted that she has no idea what happened that led to its demise in 2003.
Speaking on ITV's 'Lorraine', she said: "I don't think it should ever have been axed because it was so gritty. I don't know what happened, it was a shame, such a shame. And 'Hollyoaks' kind of took over that place really and that went a lot more gritty. I don't know if it would come back but there's certainly an audience for it because when they showed the reuns on STV, it was the highest-rating shows."
Meanwhile, the former 'Loose Women' panelist – who since coming runner up on the first series of 'Celebrity Big Brother' in 2001 has carved out a successful musical career with roles in West End hits like 'Chicago' and '9 to 5' – has now joined the cast of 'Coronation Street' as the long-lost mother of established character Tyrone Dobbs (Alan Halsall) and explained that when she got the call to tell her she had won the part of Cassie Plummer, it was a case of history repeating itself from when she got her big break on 'Brookside' because she was informed on her birthday.
However, she was "sworn to secrecy" over her new role and often has to be "careful" what she tells her young son Jaxon – who she has with ex-partner Daniel Reilly – in case he blurts the news out.
She said: "I think everything happens at the right time for the right reason and it just takes that one person to believe in you and take a chance, and that was Ian McLeod. I got offered 'Brookside' on my 19th birthday, 17 April, and then I got offered 'Corrie' on my birthday, 52, this year. And I couldn't tell anyone!
"So I was sat on the balcony, I was on holiday with my mum and Jaxon and I got the phone call was sworn to secrecy. And I had all my mates phoning me and I wasn't allowed to tell anyone! I told my mum of course. I've got to be careful what I tell Jaxon though because he's got a big mouth! He's eight and he doesn't really understand when you have to keep quiet, he's just announcing it to everyone!"
"He loves it but I just want him to be happy and he's a bright kid so I want him to get a good education."