Rob Brydon landed Barbie role thanks to Gavin and Stacey superfan Margot Robbie
Bang Showbiz
19 July 2023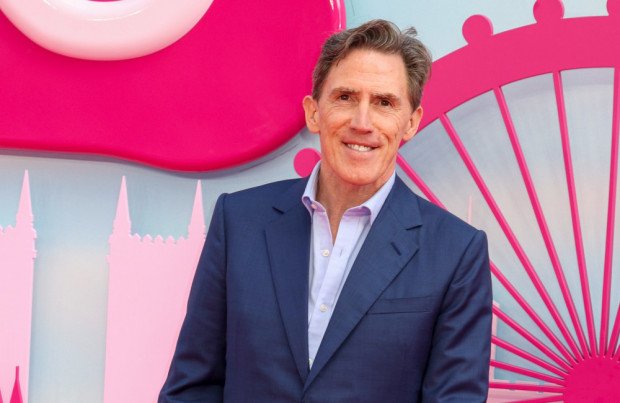 Rob Brydon thinks he got his part in 'Barbie' because Margot Robbie is a "big fan" of 'Gavin and Stacey', while she also helped a 'Love Island' star land a cameo in Greta Gerwig's blockbuster
Rob Brydon thinks he got his part in 'Barbie' because Margot Robbie is a "big fan" of 'Gavin and Stacey'.
The 'Would I Lie To You?' host has suggested he landed the role of Sugar Daddy Ken in the movie based because its 33-year-old leading lady loves the classic BBC sitcom about two families coming together after a Welsh girl and an Essex lad fall in love and get hitched.
The 58-year-old actor – who appeared in the series alongside the likes of James Corden, Ruth Jones, Mathew Horne and Joanna Page – told the Daily Star newspaper: "I think this came about because I had a message a few years ago that Margot was a big fan of Uncle Bryn and would I record a message for her birthday.
"So I recorded a video for her. I think maybe this part is her way of saying, 'Thank you.' "
Rob is not the only British television star that the Academy Award nominee is a fan of to snag a part in the movie as former 'Love Island' star Chris Taylor, 33, managed to get a cameo in the Greta Gerwig flick after meeting Margot at the premiere for 'Birds of Prey: And the Fantabulous Emancipation Of One Harley Quinn' with fellow Islanders Jordan Hames, 28, and Michael Griffiths, 31, in 2020.
He told LadBible: "There is a bit of a backstory. The lads went to a premiere. They met Margot, and then afterwards Margot shouted them and said, 'Come to the after party!' cause she's obsessed with Love Island right.
"So then, I was living with the boys at the time, so I was like 'I'm coming' and she knew who we all were. She watches the show.
"So she comes up to me like 'Chris!' and I'm like, 'What the f*** is going on?' I dunno, she must have just remembered me from then."
Chris was later invited to audition, and he reckons Margot had something to do with his line not getting cut.
Of her 'Love Island' love, she previously told PEOPLE magazine: "I mean honestly, if you start, I will not stop talking about 'Love Island'. There's so much I have to say about it."