Chris Taylor's Barbie invite from Margot Robbie
Bang Showbiz
22 July 2023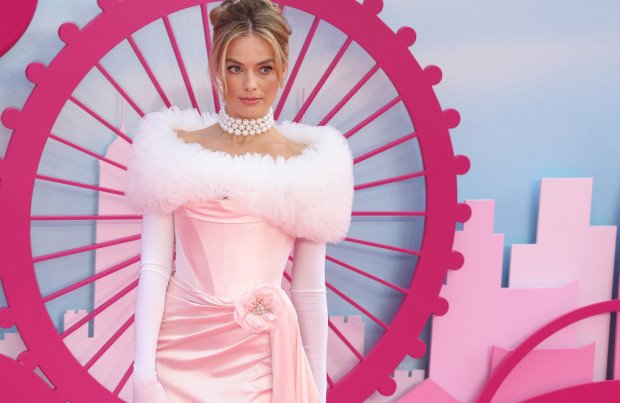 Chris Taylor landed a role 'Barbie' after discussing genitalia with Margot Robbie at a premiere afterparty
Chris Taylor landed a role 'Barbie' after discussing genitalia with Margot Robbie.
Margot, 33, is a huge 'Love Island' fan and offered former contestant Chris, 32, a part in her summer blockbuster after chatting to her about his friends' micropenis.
He told OK! magazine: "'So I basically went down the route of telling her about my mate who's got a micropenis.
"So I informed her of that, and we had a little chat about micropenises, which was lovely and quite funny.
"And then I went on to tell her about my dad's mate whose balls are so big, he can carry 12 bottles of Budweiser on his ball sack like a tray.
"So I basically just pulled out the big guns, I thought I've got to make an impression and that's what came out of my mouth… unfortunately."
Chris' conversation was clearly memorable as Margot later reached out to him about a part in the film.
This led to him being on set with Ryan Gosling, Ncuti Gatwa and Ben Kingsley, who all play different versions of Ken.
Speaking to Cosmopolitan UK, Chris praised Ncuti for making him feel comfortable on set.
He said: "I met him when I did my fitting and I was really surprised he knew who I was. He'd watched 'Love Island' and said really nice things, including that I should have won.
"He was just super easy to get on with, made me feel really at home and comfortable, because he knew I'm not an actor and was going to be nervous, so he came over and spoke to me a few times."