'There's so many people who would love to see it come back': Jennifer Ellison wants Brookside to return
Bang Showbiz
3 August 2023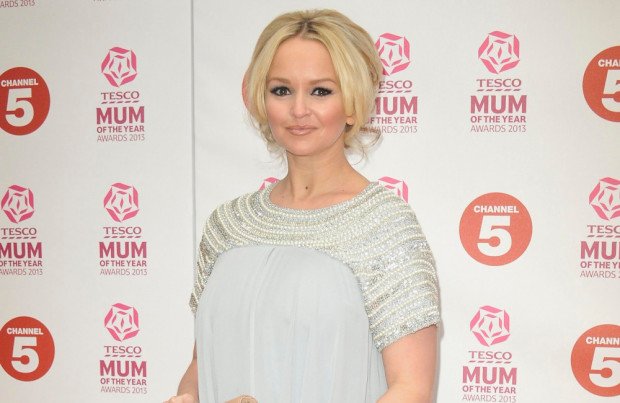 Jennifer Ellison would jump at the chance to play Emily Shadwick again in the beloved soap
Jennifer Ellison "couldn't say no" to reprising her iconic role on 'Brookside' if the defunct soap ever returns.
The 40-year-old actress shot to fame playing Emily Shadwick in the Channel 4 show from 1998 to 2003 when she was just a teenager, but has also become known for several stage roles, including appearing as Roxie Hart in 'Chicago', and treading the boards in the UK tours of 'Legally Blonde' and 'Calendar Girls'.
Despite being super proud of her stint on the Liverpool soap, Jennifer admits her three sons, Bobby, Harry and Charlie – whom she has with husband Robbie Tickle – don't have a clue what it is.
Appearing on 'Good Morning Britain', she said: "'Brookside' was my soap. My mum and dad didn't really watch soaps, but the Saturday Omnibus edition – I was all over that and so many people still are, aren't they? And want it to come back!"
She continued: "Yeah, so many people. I get stopped in the street constantly and of all the things I've done, it's 'Brookside' that people always talk about."
She admitted: "My kids are like 'What's 'Brookside'?' and I'm like 'It's a Liverpool 'Coronation Street'!'"
Jennifer added: "I think anyone who was involved in it ... it holds such a special place in all our hearts, that I couldn't say no. I'd feel like I was cheating all the people who'd given me the start in this industry.
"So yeah, I'd love to see it come back, it would be amazing. And there's so many people who would love to see it come back."
Meanwhile, another star of the show, Claire Sweeney, admitted last month that she thinks 'Brookside' should still be on air.
The 52-year-old actress landed the role of Lindsey Corkill in 1991, and she had no idea why the programme – which was noted for its hard-hitting depictions of rape, murder and was the first programme to show a lesbian kiss before the watershed – ended.
Speaking on ITV's 'Lorraine', she said: "I don't think it should ever have been axed because it was so gritty. I don't know what happened, it was a shame, such a shame. And 'Hollyoaks' kind of took over that place really and that went a lot more gritty. I don't know if it would come back but there's certainly an audience for it because when they showed the reruns on STV, it was the highest-rating shows."