'I'd be the campmate from hell' The Chase star Mark Labbett would get 'hangry' on I'm A Celeb
Bang Showbiz
3 August 2023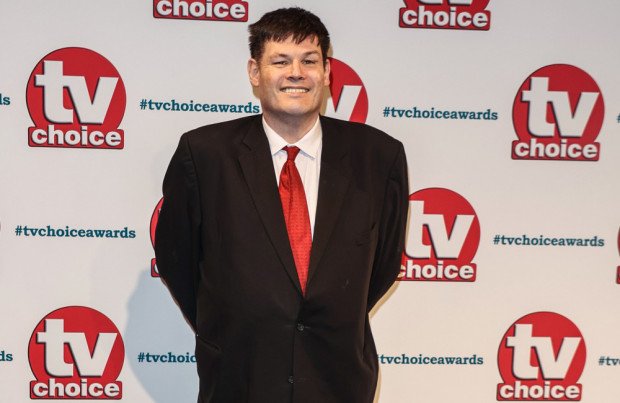 Mark Labbett thinks he would be the "campmate from hell" if he went in the jungle and would end up butchering one of his fellow celebrities
Mark Labbett would get "hangry" if he went on 'I'm A Celebrity...Get Me Out Of Here!'
The 57-year-old star – who is best known as a quizzer nicknamed The Beast on ITV's teatime hit 'The Chase' – explained that if he were to take part in the jungle-based reality survival show, he would end up cooking one of his fellow campmates out of desperation if he got too hungry.
He told The Daily Star newspaper: "I might be the campmate from hell. I get hangry, which is being angry because I'm hungry. And that is not good. I am a man who likes his food. I make no bones about it... my father was a butcher, so I know basic butchery. If somebody crosses me and it affects the food, I will have them up on a spit and roast them within five minutes."
Mark – whose fellow quizzer Anne Hegerty reached seventh place on the show in 2018 – has in recent years switched to a healthier diet and lost 10 stone but joked that producers wanting to hire him for a spot on the show, should be mindful that he is a "psychopath" before giving him a chance.
He said: "If my attitude isn't going to work, they shouldn't hire me. I don't want them getting me on the show then afterwards saying, 'We didn't realise you were such a psychopath!"
Mark is currently dating TV presenter Hayley Palmer and she recently revealed that he would like a shot at competing on 'Strictly Come Dancing' and promised to even help him with his footwork if bosses of the BBC gave him a chance.
Hayley told The Sun on Sunday newspaper: "He really wants to do 'Strictly' and I used to be a dancer as well, so I'd be able to help him!"