New dating show inspired by David Haye's 'throuple'
Bang Showbiz
21 August 2023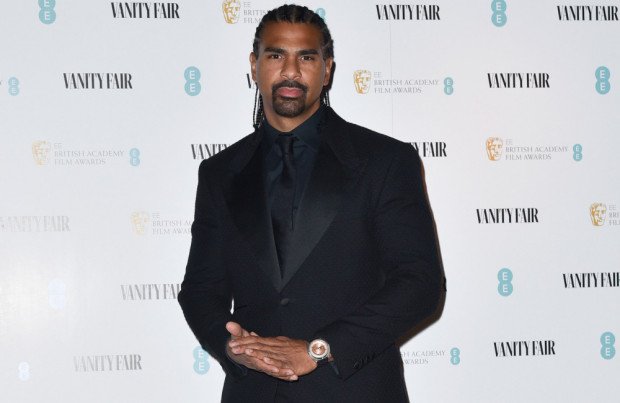 E4 is launching a dating show, 'Love Triangle', which will feature people moving in together with a love interest and a suitor they rejected
E4 is launching a dating show inspired by Una Healy's "throuple" with David Haye and Sian Osborne.
The racy TV show will feature six single people spending two days texting potential romantic partners, before choosing one for a blind date, after which they will move in together.
However, in a shocking twist, the rejected suitor will also move in to the home, leading to some wild antics.
A source told The Sun newspaper's TV Biz: "'Love Triangle' will be full of twists, turns and bombshells. It will put 'Love Island' to shame when it comes to the amount of drama.
"They have scoured the UK for singletons to take part and there are some big characters, so there is plenty of passion. Living in a love triangle will put the singletons under pressure. But that can often bring people together."
Channel 4 commissioning editor Lee McMurray said: "When it comes to romance, most of us have a type we want, who often disappoints.
"We fail to spot the match we need, who could make us truly happy.
"I'm confident British audiences will be gripped by this radical rejection of our current looks-based, swipe-right dating culture."
Meanwhile, Una previously claimed she had been through the "worst six months" of her life because of the attention her so-called throuple with David and Sian attracted.
Una – who has two children with ex-husband Ben Foden – told Ireland's Sunday Times newspaper: "It's been the worst six months of my life you know. I just want it to be over and put it all behind me. I really thought it would fade away but it's gone on so long and it's still going. I'm hoping now, that by speaking about it, a line can be drawn and it can finally be over....
"I feel like I can't escape from it. It won't go away. There were only ever two photos of us together and I haven't seen him since January but it just goes on and on. I was literally just living my normal life down in Thurles but there was this whole other existence that the tabloids were pushing, one of me in this relationship that wasn't real.
"It has been relentless, and it was really upsetting. I constantly have this horrible gut feeling all the time. I haven't committed a crime, I haven't killed anyone but the abuse online has been horrific."