This article contains one or more affiliate links. If you follow one of these links, and make a purchase, we receive a commission.
Jack Whitehall announces new Settle Down tour dates: how to get tickets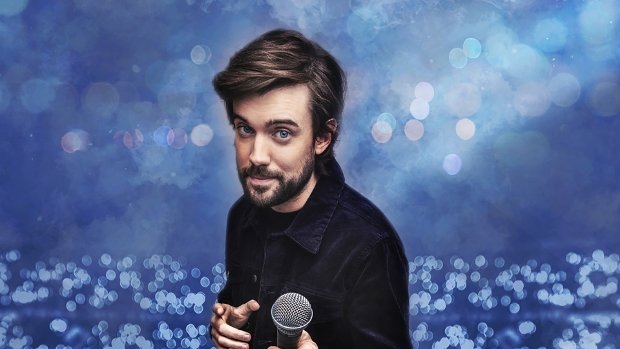 Jack Whitehall's fifth stand-up tour Settle Down comes to London, Swansea, and Brentwood, winter 2023
Following the comedian's descent into adulthood, Jack Whitehall's Settle Down tour continues this winter at OVO Wembley Arena, London, and more. Tickets are available at 10am on Friday 1 September.
Finding success at the Edinburgh Fringe Festival through the late 2000s, the stand-up comedian found his way on stage for Live at the Apollo for its sixth series. Through panel shows, television, films, and stand-up, Jack Whitehall's stand-up comedy tours continue with Settle Down.
Jack Whitehall is the on-and-off panellist on shows Mock the Week, 8 Out of 10 Cats, and a League of Their Own. The stand-up comedian also stood alongside Dwayne 'The Rock' Johnson and Emily Blunt as the punctilious fish out of water in Disney's 2021 action-adventure film Jungle Cruise.
The thirty-five year old may be perfectly comfortable in front of the camera, but Settle Down concerns Whitehall's life behind the scenes as he navigates the new unfamiliarity of middle agedness and soon-to-be parenthood.
Jack Whitehall's Settle Down new UK tour dates:
Monday 18 December – Theatre Royal Drury Lane, London
Tuesday 19 December – Brentwood Centre, Brentwood
Wednesday 20 December – Swansea Arena, Swansea
Thursday 21 December – OVO Arena Wembley, London
Tickets are available for Jack Whitehall's Settle Down tour, new dates available at 10am on Friday 1 September.