Alison Hammond reveals Eamonn Holmes delivered speech at her mum's funeral
Bang Showbiz
29 August 2023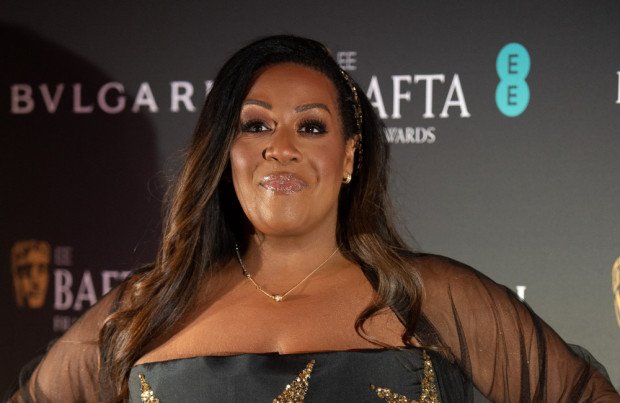 'This Morning' star Alison Hammond reveals Eamonn Holmes was at her mum's funeral and even did a speech
Alison Hammond has revealed Eamonn Holmes did a speech at her mum's funeral.
The former ITV presenter attended the funeral of the 'This Morning' star's late mum Maria following her death in January 2020 after a battle with liver and lung cancer.
Speaking to Gyles Brandreth on his new 'Rosebud' podcast – which is out on Friday (01.09.23) – she said: "We gave her the most beautiful funeral.
"Even Eamonn Holmes came to that, actually. He did a speech, because my mum was obsessed with Eamonn Holmes and I asked him if he'd come.
"He did a speech, came to the funeral, which was lovely."
Earlier this year, the former 'Big Brother' star became emotional when she realised it was three years since her mother's death while she was on air hosting 'This Morning' with Dermot O'Leary.
The two hosts were talking to callers about their superstitions during a segment with therapists Nik and Eva Speakman.
One viewer wanted advice on coping with the 13th because they associated the date with trauma, and Alison suddenly realised what the day was.
She said: "I've just realised it's the 13th of January, today isn't it? This is the date my mum passed away in bed 13.
"And we buried her on February 13th. It's just literally come to me. And we did it on the 13th because I thought, 'Why not?'
"So I don't associate [the 13th] with anything bad. And it was a lovely funeral. It's literally just come to me. Sorry."
On the two-year anniversary of her mum's death, Alison posted a tribute on Instagram alongside a photo of Maria in her younger days.
She wrote at the time: "Mummy Two years today you left me and the pain has never left my heart . I love and Miss you sooo much . I hear and feel you all the time . My Angel Maria."