Big Brother legend Chantelle Houghton shares hopes for new series: 'Let's go back to basic!'
Bang Showbiz
30 August 2023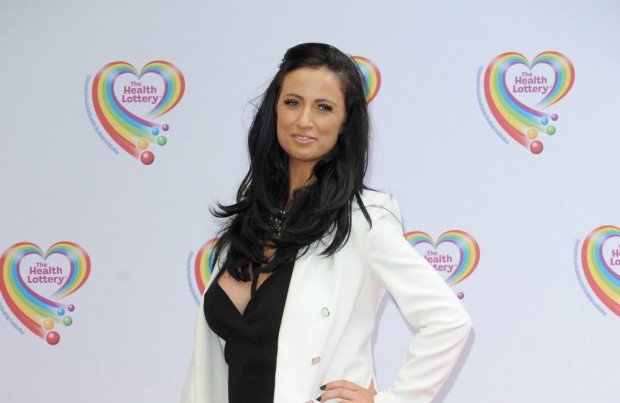 Chantelle Houghton is hoping that ITV finds the "right contestants" for 'Big Brother' as she wants to see the show go back to its original format of putting ordinary people in the spotlight
Chantelle Houghton is hoping that ITV finds the "right contestants" for 'Big Brother'.
The 40-year-old model won the celebrity version of the Channel 4 reality show in 2006 and now that the original format is being revived by ITV, admitted that she wants to see "honesty and genuine relationships" form on-screen rather than just housemates who appear to be simply seeking fame or lucrative endorsement deals.
She told Ice 36: "I can't wait for the new series of Big Brother and for the show to come back! Obviously, I was part of it, but before I went into the house, I used to watch every series – it was such a big part of the summer. I'm really excited to see what changes, if any, the producers are going to make to the show. I can't wait to see the new presenters. I really hope that they find the right contestants to take part in the new series. The contestants are the reason we all love watching the programme, and there are so many reality TV shows out there these days where the audience knows that people are going on them just to become famous.
"I feel like some of these people are very calculated, and as a viewer it isn't nice to watch these people and feel like they are manipulating the situation they've found themselves in for their own benefit. It just doesn't feel authentic, which is what I think is the essence of reality TV. We want to see honesty and genuine relationships, so it's really important to find the right people that aren't looking to go on there and land a load of brand deals afterwards.
"Let's go back to basics. Let's get back to the heart of what made the show must-see TV with ordinary people in an extraordinary situation.
Chantelle – who competed alongside the likes of fellow glamour model Jodie Marsh and TV presenter Michael Barrymore – went on to add that her own era of reality television was more "pure" and wouldn't change her experience on the show, but noted that if she went back, things would feel "very different" today.
She added: "If I had to choose to take part in 'Big Brother' now or when I was in the show in 2006, I would definitely pick my era. I think it would have been easier to deal with everything that came my way appearing on the show when I did. I also feel like the show was truly authentic back then, particularly when compared to reality shows at the moment. I feel like the people that go onto reality television are so clued up now.
"The era that I participated in the show was a little bit purer so to speak. I don't think that if I went into the house as a 22-year-old now I would have the same experience as I did then. I loved my experience on the show – I wouldn't want to swap it for anything. I think it would be very, very different (if I went into the house now).