Why James Blunt will never get bored of You're Beautiful: 'It paid for my house!'
Bang Showbiz
5 September 2023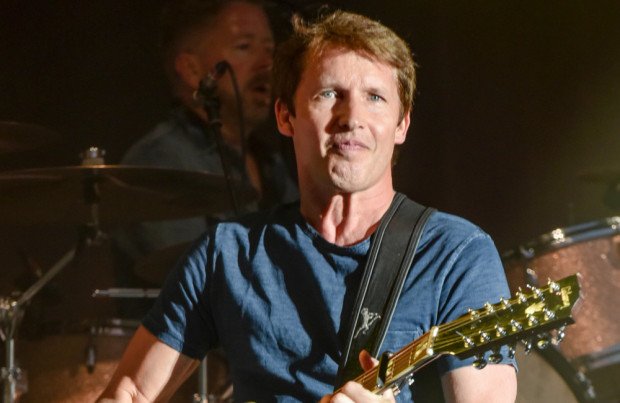 James Blunt will never get bored of singing 'You're Beautiful' because he sees it as the "cornerstone" of his music career
James Blunt will never get bored of singing 'You're Beautiful'.
The 49-year-old star enjoyed immense success with the chart-topping ballad upon its release in 2005 and was able to buy a house with the royalties he earned from it, so would "never entertain" the idea of not performing it at a gig.
He told the Radio Times magazine: "It riles me immensely when people say I must be bored of it. Why on earth would I be? It's the cornerstone of my career – it bought me this house! It's not necessarily the biggest moment of the concert, because fans have their own favourites, but I would never entertain the notion of dropping it. There'd be a ton of men going, 'Well, I was only here for that one...'"
The 'Goodbye My Lover' singer is due to release his seventh studio album 'Who We Used to Be' in October but admitted that sometimes it is the "slightly emptier" tracks that receive the most airplay because record labels are keen to get "generic" songs on the radio.
He said: "Record labels want to get songs on the radio, and these tend to be the most generic ones. I'd much rather we picked the best song. When I try to write a song for the radio, they tend to be slightly emptier."
Meanwhile, James served as a judge on the seventh season of 'The X Factor Australia' in 2015 alongside Chris Isaak, Guy Sebastian, and Dannii Minogue but admitted he "didn't enoy" the experience because it was "quite painful" to see bosses chasing ratings rather than talent.
He said: "I didn't enjoy it, and I struggle with The X Factor, because it's more TV show than music competition. The winners are always the judges' choices rather than the ones who do best each week. Seeing these hopefuls with their 15 minutes, and their dreams shattered for ratings, I find quite painful.