Rocky departing Walford! EastEnders' Brian Conley 'quits soap'
Bang Showbiz
12 September 2023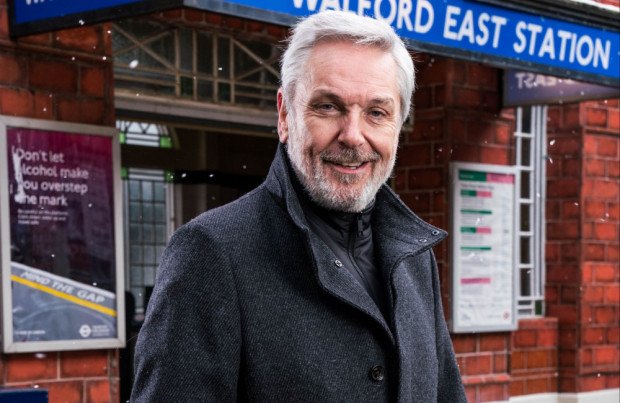 'EastEnders' star Brian Conley, who plays Tom "Rocky" Cotton in the BBC One soap, is said to have quit the programme, and the soap's bosses are having to "rewrite their storyline plans" as a result
Brian Conley is set to leave 'EastEnders'.
The 62-year-old actor and comedian's character Tom "Rocky" Cotton recently married Albert Square stalwart Kathy Beale (Gillian Taylforth), but he is said to have been keen to depart Walford.
An 'EastEnders' insider told The Sun newspaper: "Brian was a brilliant signing and has been a big hit with fans.
"But it looks as though he's just not enjoying being on 'EastEnders' anymore – and has been telling a lot of colleagues and telly friends he wanted out for a while.
"It's all come to a head, and at the National TV Awards last week he was pretty open with co-stars and friends about his exit."
The BBC are said to have been keen for Brian to remain on the soap.
'EastEnders' script writers are now having to "rewrite their storyline plans" following Brian's decision, because bosses had previously thought he was "in for the long haul".
Earlier this year, 'EastEnders' fans were shown a flash-forward scene that featured a male character's dead body in the Queen Vic over the upcoming festive period.
It's now thought Rocky could be drafted in as the dead body in place of another character.
An insider said: "There was always a plan for a major death at Christmas – but it wasn't initially going to be this.
"If Brian wants out, it makes sense to switch it around.
"There's time to do that before they start filming the Christmas storylines."
But an 'EastEnders' spokesperson said: "There are many rumours and theories circulating about whose body is under the Christmas tree but, to not spoil the drama for the audience, we will not be commenting on any speculation."
In November 2021, Brian – who joined the soap in May 2021 – told how he thought his late dad had helped him land his 'EastEnders' role.
He told the Daily Star Sunday newspaper: "My father, who passed away 20 years ago, was a big fan of 'Enders'.
"I'm a big believer in fate and I'm convinced he was up there pulling the strings."