Busted working on new album and vow they are here to stay
Bang Showbiz
15 September 2023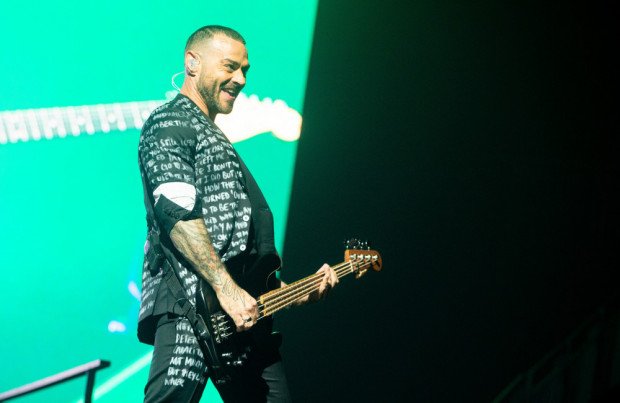 Busted are enjoying "exploring" new "essences" to their sound on their next album
Busted are already working on a new album and reassured fans they are here to stay.
Matt Willis – who is joined by Charlie Simpson and James Bourne in the pop rock trio – admits quitting after doing their current 20th anniversary tour and album would be the time to put the band to bed, but he insists there's plenty more to come from the 'Year 3000' hitmakers.
Speaking to the Daily Star newspaper's Wired column, Matt said: "It feels like it has all been leading up to this in a way, and if we are gonna hang up our hats then this would be the tour to do it on.
"I don't think that we are, but this would be a good time.
"We've come full circle and this tour and album is celebrating all we have done in the past 20 years."
Busted – who revisited their old hits and teamed up with the likes of Simple Plan, McFly and All Time Low on new versions on the LP 'Greatest Hits 2.0' – have been performing the new song 'Good One' on the tour and it's a taste of what's to come on the follow-up to 2019's 'Half Way There'.
He continued: "We wanted to show fans that this isn't us bowing out, with it we are saying, 'Don't worry we aren't going anywhere, we are constantly making music, constantly working, and there is a future to Busted.'"
Matt said: "'Good One' was the first track we did but now we have a bunch more, it's a good song and it's a sign of what's to come."
Asked what fans can expect from the other tracks, he teased: "The rest of the songs are very open, we are enjoying exploring new essences within Busted, it's an interesting time for us."