Brian Conley quit EastEnders over panto
Bang Showbiz
16 September 2023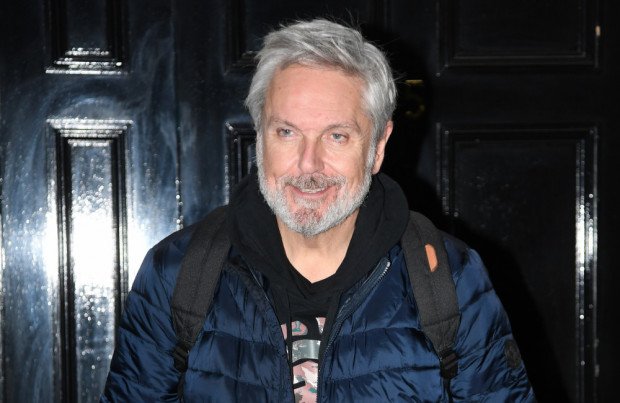 Brian Conley is believed to have quit 'EastEnders' after BBC bosses banned the cast from taking part in lucrative pantomimes next year because of clashes with filming the show's 40th anniversary episodes
Brian Conley quit 'EastEnders' after BBC bosses banned the cast from taking part in lucrative pantomimes next year.
The 62-year-old actor and comedian has played Tom "Rocky" Cotton on the BBC One soap since May 2021, but decided to leave the show after bosses asked him to choose between panto and filming for the soap's 40th anniversary celebrations.
A TV insider told The Sun newspaper's TV Biz column: "Often in milestone celebratory years like the 40th anniversary, bosses need to have all cast available so that they can storyline appropriately up to and beyond December to guarantee that level of drama for audiences.
"There's a real buzz around the anniversary with plans already underway to bring audiences some explosive storylines.
"Filming for February usually takes place before Christmas, so for those wanting to do a five-week run would mean the show would be unable to use them in any of their plans relating to the anniversary."
A spokeswoman for the show said: "As previously stated by Brian Conley earlier in the week, EastEnders are fully supportive of Brian's decision to leave at the end of his contract and we wish him the very best for the future.
"'EastEnders' cast take part in panto every year, but as we lead up to our milestone 40th anniversary, all cast members have been asked to be involved for storyline purposes.
"We've received no complaints. In fact everyone has been supportive of the plan."
Brian previously admitted it was a "tough decision" to depart Walford, but said he made the choice for "many reasons".
Speaking on YouTube, he said: "Hello lovely people it's me Brian Conley, aka Rocky, sending out this message especially to all the 'EastEnders' fans.
"Now you may have heard reports that I am leaving 'EastEnders', and it was a tough decision but it is true – I am going, and I made the decision for many reasons.
"It is tough because there's such a wonderful crowd in front of the camera and behind, and I loved my three years there.
"I have gone with their blessings at the Beeb and I am excited for the future and where it's going to go."