Karen Gillan's ghostly fear
Bang Showbiz
23 April 2010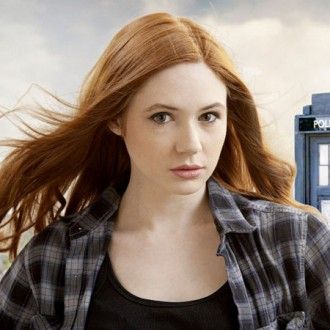 Karen Gillan is terrified of paranormal activity and claims her house is haunted by ghosts
Karen Gillan is "scared" of ghosts.
The actress - who plays The Doctor's companion in the new series of 'Doctor Who' - admits she is terrified of being left alone because she is convinced her house is haunted.
She said: "Paranormal activity scares me. If I'm at home on my own and trying to sleep I can get quite freaked out and need to look around every few seconds. My mother is adamant there are ghosts in our house, which hasn't helped me. She thinks we've got a 'presence'."
Karen will need to curb her fears while filming 'Doctor Who' - which stars Matt Smith in the lead role - as show boss Steven Moffat recently promised it will be the scariest series yet.
Speaking about the 'Weeping Angels', who return in tomorrow's (24.04.10) episode, he said: "I think it's one of the scariest ones we've ever done. My little boy says it's the scariest thing he's ever seen in 'Dr Who'.
"The first three have been moderately scary - we're now going for proper scares in four, five and six actually - so some good spine-chilling stuff on its way."
However, Steven insists people tune in for the scare factor.
He added: "If you took a vote amongst the playgrounds of Britain, they'd all be saying 'Make it scary, you're meant to be behind that sofa!' "