Mena Suvari marries
Bang Showbiz
27 June 2010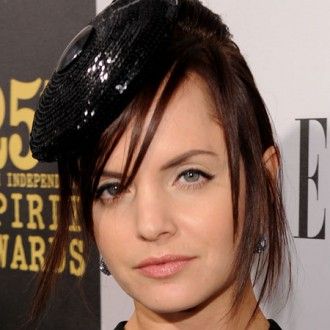 Mena Suvari married fiance Simone Sestito in a private church ceremony in Vatican City, Italy, yesterday (26.06.10)
Mena Suvari has got married.
The 'American Beauty' actress tied the knot with music promoter Simone Sestito yesterday (26.05.10) in a private church ceremony in Vatican City, Italy, which was followed by an intimate reception nearby.
One guest told People magazine: "The ceremony was truly unique and Mena looked breathtaking. They are very much in love."
Mena recently revealed how finding love with Simone gave her hope after ending her six-year marriage to cinematographer Robert Brinkmann in 2006.
She explained: "I think you just know when you have found 'The One'. It's a feeling. Relationships are challenging, but I love him and he's very good to me. I think you know when you know.
"After a divorce, I think it's most important for people to get in touch with themselves and really get to know who they are and what they want and establish goals."
She also revealed she was desperate to find a wedding dress which will cover her tattoos as she wanted to respect her fiance's religious family.
She said: "I think it would be considerate to Simone's family to have my tattoos covered, since there are two Catholic nuns on his mother's side of the family."