Robson Green works out for Waterloo romance
Bang Showbiz
30 July 2010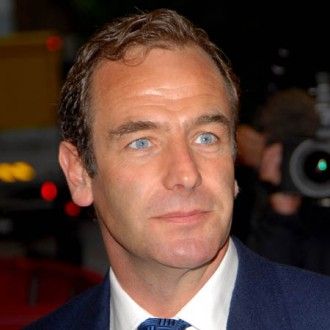 Robson Green has embarked on a strict healthy eating and fitness regime in a bid to help him get in shape for his new role on 'Waterloo Road' - and his love scenes with actress Amanda Burton
Robson Green has embarked on a strict fitness regime to get in shape for 'Waterloo Road'.
The British actor is desperately working out in a bid to get his body in tip-top condition for his hunky new role, and although exact details of his character are unknown, he will have plenty of saucy scenes with his screen lover Amanda Burton, portraying new headmistress Karen Fisher.
He said: "I think I'm in reasonably good shape but there's looking good and there's looking good for the HD lens, that's now used to film TV dramas. And those HD lenses pick out the tiniest details!
"So I'm getting myself in shape to take off my clothes on screen."
Robson even hired a personal trainer to help keep him toned, and although he admits he feels vain for doing so, he also wants to look as good for Amanda as possible.
He added to the Daily Mirror newspaper: "I guess it's partly vanity, but I feel I owe it to Amanda to look as trim as possible. She's a primary reason why I've taken the role - she's a great actress and I look forward to working with her. That and the fact that they are paying me lots of money."
Robson's scenes in the show will be aired next year.