Doctor Who fans set for Xmas treat
Bang Showbiz
22 September 2010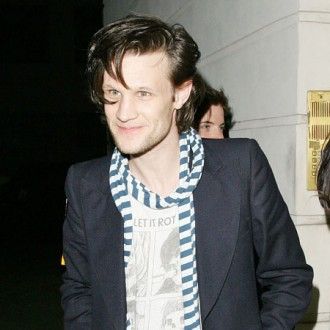 'Doctor Who' executive producer Steven Moffat has promised fans they are in for a ''big Christmas treat'' when the sci-fi show returns in December
The 'Doctor Who' December special will be a "big Christmas treat".
The BBC sci-fi show's executive producer and lead writer Steven Moffat is hugely excited about the upcoming episode and claims he has created a festive story he would love to watch.
He said: "This episode is incredibly Christmassy. That's true of the previous ones but I wanted to go for broke. It's easily the most Christmassy thing you'll ever see. It's a huge, sentimental, lovely, jeopardy-driven story. It's the Christmas special I'd like to see. It's like a compilation of every Christmas movie - a big Christmas treat. But that doesn't mean it's without scares, and that doesn't mean it's without heartbreak. It has genuine tragedy in it."
The episode will see opera singer Katherine Jenkins and 'Harry Potter' star Michael Gambon join Matt Smith, who portrays The Doctor, and Karen Gillan, who plays companion Amy Pond, for the adventure.
Moffat also revealed fans of the show will finally find out who the mysterious character River Song is in the 2011 series.
In an extract from 'Doctor Who: The Brilliant Book', he revealed: "You're going to find out very soon, and that means we have to do it next series, really. The critical thing here is I want to explain who she is, not explain away who she is. If you don't deliver on most people's expectations, and you just say, 'Ooh, she's a specially programmed android who believes she's The Doctor's wife,' people will go, 'That's a cheat.' You can't do that.
"It's a really good story, and it's sort of the story of next year."
River Song - who is played by Alex Kingston - has been a recurring character since the series returned to screens in 2005.
She first appeared in the episodes 'Silence in the Library' and 'Forest of the Dead' - opposite Tenth Doctor David Tennant - before returning last series to star opposite Matt.
Speculation has been rife to what is her true identity, with one rumour she is The Doctor's wife in the future.