Ice Cube's authentic West Coast
Bang Showbiz
29 September 2010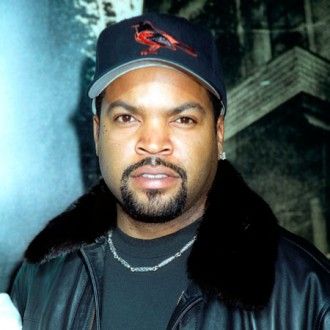 'I Am The West' rapper Ice Cube has said any gangster rap which doesn't come from the US West Coast is not ''authentic''
Ice Cube claims gangster rap which doesn't come from the US West Coast is not "authentic".
The veteran rapper and actor said his forthcoming album 'I Am The West' will see him return to the distinctive, largely Californian rap sound of the late 80s and early 90s, which he pioneered with all star group N.W.A and in his early days as a solo rapper.
Ice told RWD magazine: "If you want the West Coast Hip Hop you should be getting from: me, Snoop Dogg, some of the other homies on the West Coast that's doing it, you know what I mean.
"If you look for hardcore gangsta rap and you're getting it anywhere else, you're not getting it authentic; it's not coming from the source."
The West coast hip hop sound extensively samples from funk and soul records and is generally categorised by having a more laid back, funky, slower rhythm and warmer sound than that of the East Coast; the other prevalent sound in US rap until the rise of the south in the last decade.
In the early 90s the opposing hip hop styles were in fierce competition with each other, which eventually escalated from rap feuds and releasing 'diss' songs against one other to actual gang violence, culminating in the deaths of Notorious B.I.G from the East Coast and Tupac Shakur from the West.
Ice Cube said he was in no way trying to reignite any type of feud between the two different coasts with his latest record.
He said: "I don't believe this record is a clash between the West and East. You know, it's like , Why the f**k every time the West Coast celebrate who we are, we beefing against the East, you know what I mean? You know, Jay-Z just did a song about New York, 'Empire State of Mind'. Nobody thought he was beefing against the West.
"So, you know, people just need to cut it out."