Karen Gillan was bemused by 'mad' Matt Smith
Bang Showbiz
3 December 2010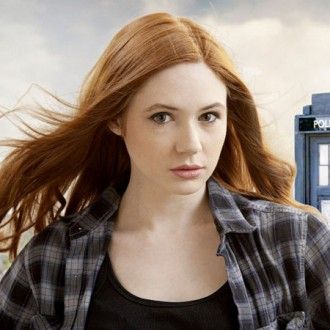 Aren Gillan thought Matt Smith was like a ''mad scientist'' when she arrived for her second 'Doctor Who' audition and saw him in character
Karen Gillan thought Matt Smith looked like "a mad scientist" the first time she saw him in character for 'Doctor Who'.
The red-haired actress - who stars alongside the actor in the sci-fi drama as sidekick Amy Pond - was taken aback when she attended her second audition and was dazzled by her future co-star.
She said: "He's much more other-worldly than the other Doctors.
"He just looked mental. He was going so mental that he was spitting. I was thinking, 'He looks like a mad scientist.' "
Karen can next be seen in the forthcoming 'Doctor Who' Christmas special and she admits she will be sitting down with her parents John and Marie to watch the show.
Asked if she would tune in, she told the Independent newspaper: "Probably. I guess so. Is that weird?"
The next series of 'Doctor Who' then returns to screens next Easter and though the actress remained tight-lipped about any plot details, she admitted she will be heavily involved in the series.
She said: "I think a lot's going to happen to Amy. A lot!"