Who has the best harmonies
Bang Showbiz
25 March 2011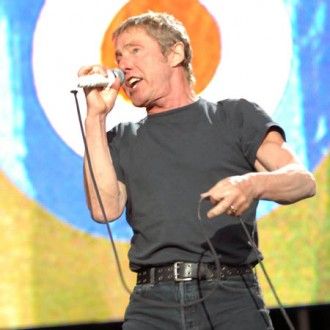 Roger Daltrey said he reckons The Who's vocal harmonies were better than The Beach Boys', when playing tribute to late bassist John Entwistle last night (24.03.11)
Roger Daltrey reckons The Who's vocal harmonies were better than The Beach Boys'.
The singer with the legendary 'My Generation' rockers performed a solo concert at London's Royal Albert Hall last night (24.03.11), where he paid tribute to the band's late bassist John Entwistle, and joked about being better than the famous Californian group.
Toward the end of his set he said: "Back in the '70s we used to love doing harmonies. The Beach Boys - we s**t on them.
"John always had the loudest voice, he had the voice of an angel."
Adding praise to the British armed forces, he added: "So this is for him and all those guys out there who are sent to terrible places like Afghanistan."
John performed The Who's classic 'Tommy' album in full at the concert, bringing the band's guitarist, Pete Townshend, on stage for two tracks at the charity show, raising money for the Teenage Cancer Trust.
Pete - who can no longer play full sets with the group because of continuing problems with his hearing- took lead vocals and on 'The Acid Queen' and later played on 'Baba O'Riley'.
John died of a heart attack in Las Vegas in 2002. The band's drummer, John Bonham, died in 1980 after a drinking binge.
The Teenage Cancer Trust shows - which are organised annually by Roger - continue tonight (25.03.11) with a set from Liam Gallagher's band Beady Eye.