Record boss thought Liam Gallagher looked like a drug dealer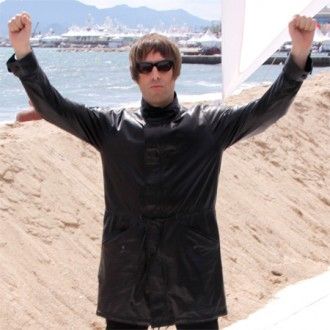 Alan McGee thought Liam Gallagher was a drug dealer when he first met Oasis but says as soon as he saw him on stage he knew he had to sign them to his Creation record label
Alan McGee thought Liam Gallagher was a drug dealer when he first met Oasis.
The self-proclaimed President of Pop - who signed Oasis and Primal Scream to the Creation record label - had no idea who frontman Liam was when they first met but as soon as he saw him and brother Noel on stage, he knew he had to sign them up.
He said: "I was up in Glasgow seeing my dad and I wasn't sure I'd even go to the gig. I got there early by mistake. Oasis were on first, before most people arrived. There was this amazing young version of Paul Weller sat there in a light blue Adidas tracksuit. I assumed he was the drug dealer and that Bonehead, the guitarist, was the singer.
"It was only when they went on stage I realised it was the lead singer Liam Gallagher. I knew I had to sign them."
Alan - who started the label with a £1,000 loan in 1983 and sold it to Sony for £30million in 1999 - was so impressed he spoke with Noel as soon as the band came off stage and they agreed a deal.
Speaking on the documentary 'Upside Down: The Creation Records Story': "Noel and I talked after the show and just said 'done' and he turned out to be a man of his word.
"I was lucky to be there. We didn't send out scouts. Most of my signings were because I happened to see new bands. That couldn't happen anymore. If a new band as much as farts it's all over the internet."